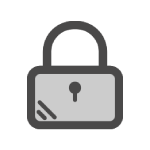 Supports Immune Health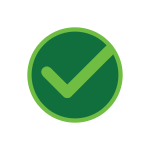 Sourced from high quality ingredients
Can be found in a well-balanced diet
What this Supplement is
Kids First® Elderberry Gummies with Vitamin C and Zinc make immune support easy for the whole family.† These delicious daily gummies are
specially designed with your little ones in mind, offering an excellent source of both Vitamin C and Zinc for kids age 4–18. Like other berries, elderberries contain anthocyanins, known to have antioxidant properties.† Among the berries, elderberries have approximately 3 times the amount of anthocyanins as compared to red raspberries and 6 times the amount of anthocyanins as compared to strawberries.[1] Vitamin C is a known antioxidant.† Vitamin C and Zinc are both key immune support nutrients. It's a perfect combo to help support your kids and their healthy immune system.†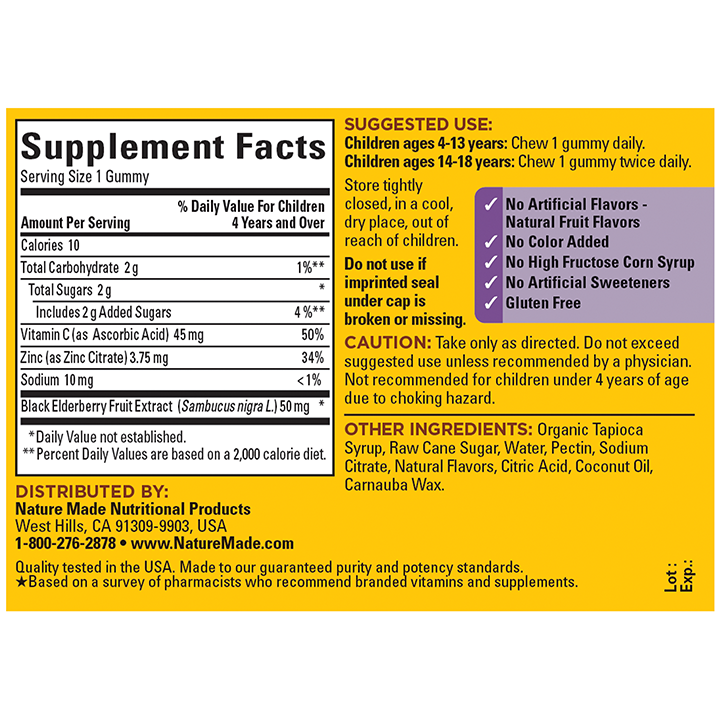 What's in our Kids First® Elderberry with Vitamin C and Zinc Gummies
Ingredients
Amount per Unit: 50 mg black elderberry fruit extract, 45 mg vitamin C, and 3.75 mg zinc.
No Artificial Flavors - Natural Fruit Flavors
No Color Added
No High Fructose Corn Syrup
No Artificial Sweeteners
Gluten Free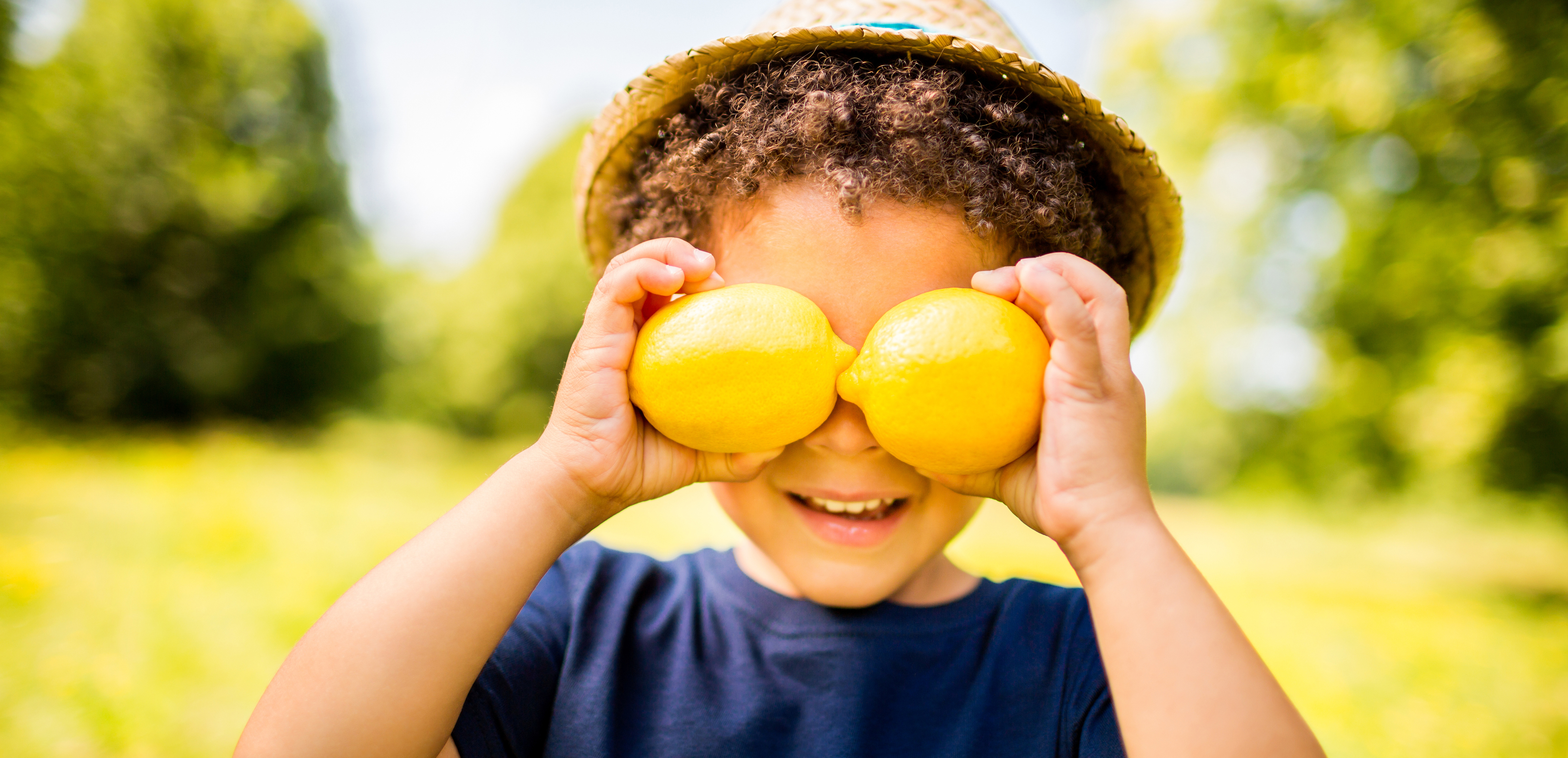 What dietary shortfalls does this product address?
Growing kids need enough vitamin C and Zinc to support a healthy immune system.† Over 1/3 of adolescents in the U.S. ages 14-18 do not consume enough vitamin C from their daily food intake.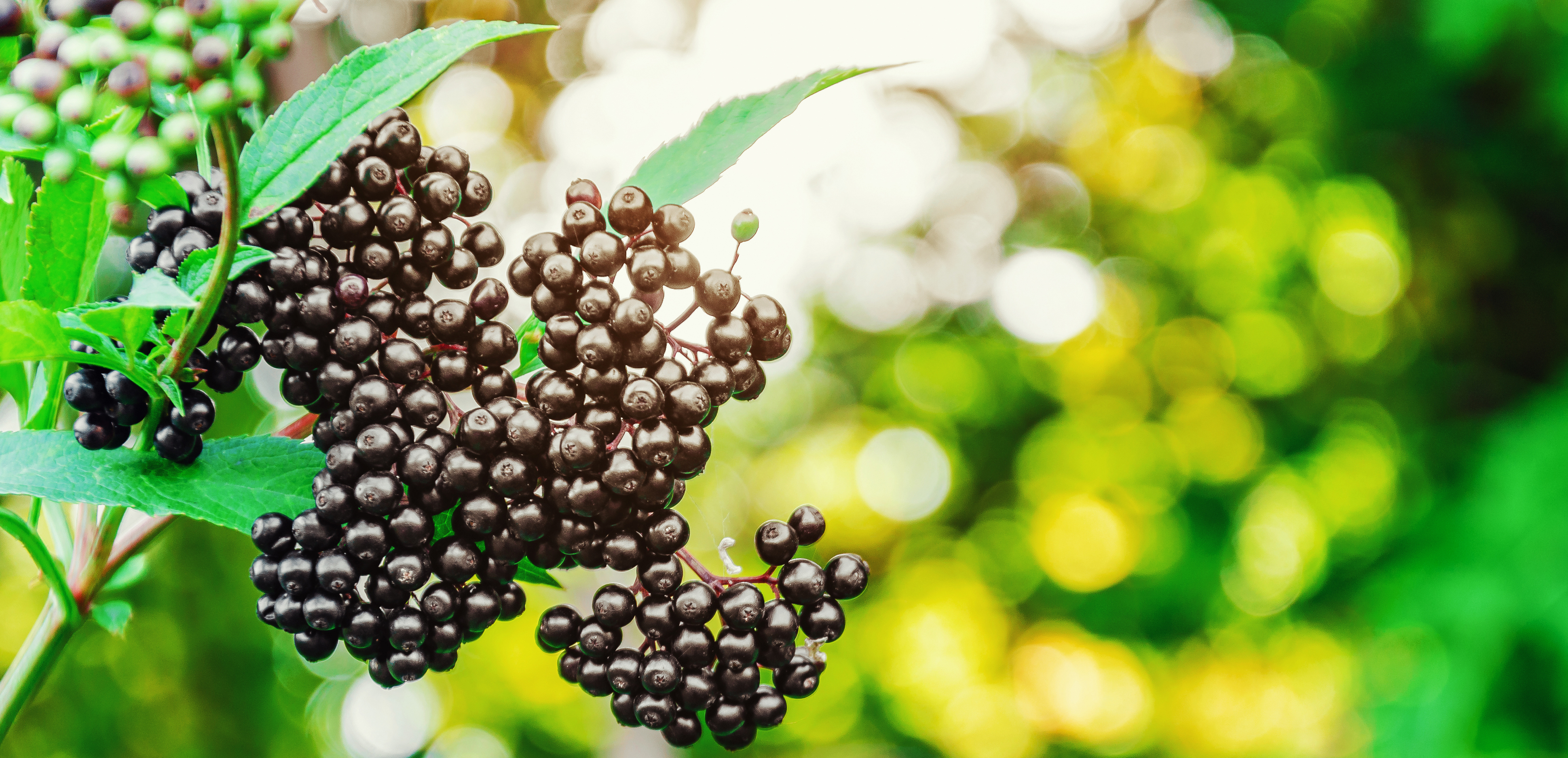 Where do we normally get this product from?
The European elder is a tree native to Europe and parts of Africa and Asia. It also grows in the United States. When ripe, elderberries are a rich, dark purple color and should be cooked before eating. Vitamin C is found in citrus fruits like oranges, lemons, grapefruit, limes, tomatoes, bell peppers, and strawberries. Zinc is found in beef, poultry, and shellfish.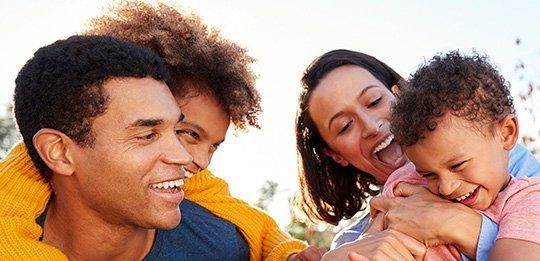 Who might need to take this product?
Kids who don't eat a lot of fruits and veggies may not be getting enough vitamin C. Also, any kids who prefer a plant-based diet may not get enough zinc, as plant-based foods provide less zinc than animal-based foods.
Suggested Use: Children ages 4–13 years: Chew 1 gummy daily. Children ages 14–18 years: Chew 1 gummy twice daily.
Interactions
No two people are alike, so if you are taking medications you should be aware that potential drug-nutrient interactions may occur. Consult a healthcare professional before using this product. Combining certain prescription drugs and dietary supplementation can lead to:
Diminished drug effectiveness
Reduced supplement effectiveness
Impaired drug and/or supplement absorption
Use caution:
Take only as directed. Do not exceed suggested use unless recommended by a physician. Not recommended for children under 4 years of age due to choking hazard.
---