Supports Immune Health
Sourced from high quality ingredients
Can be found in chicken
What this Supplement is
Zinc is an essential mineral that plays a role in numerous reactions in the body and is vital for normal growth and development.† Therefore, adequate zinc in your diet is important for overall health. Supplementing with Nature Made® Zinc 30 mg is a great way to help meet your daily requirements for this key mineral for good health and helps support a healthy immune system.† So get your health in zinc, err, in sync with your body.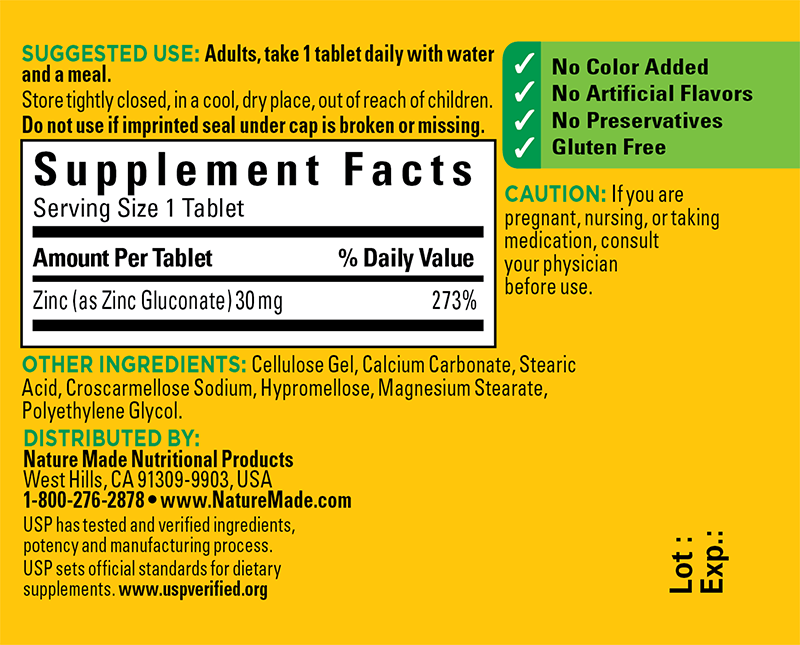 What's in our Zinc 30 mg Tablets
Ingredients
No Color Added
No Artificial Flavors
No Preservatives
Gluten Free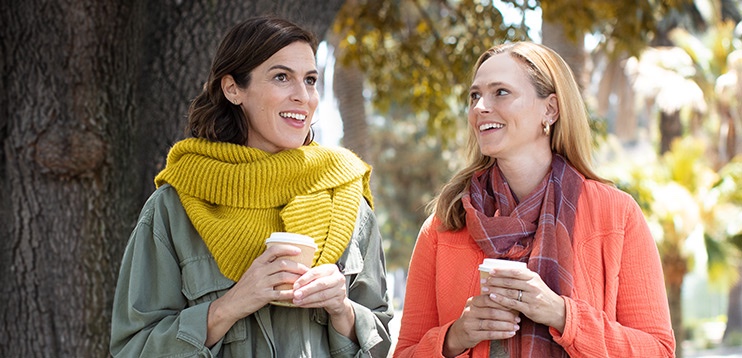 What dietary shortfalls does this product address?
Zinc is a key mineral required for many functions in the body. Zinc helps supports a healthy immune system and is also essential for normal growth and development.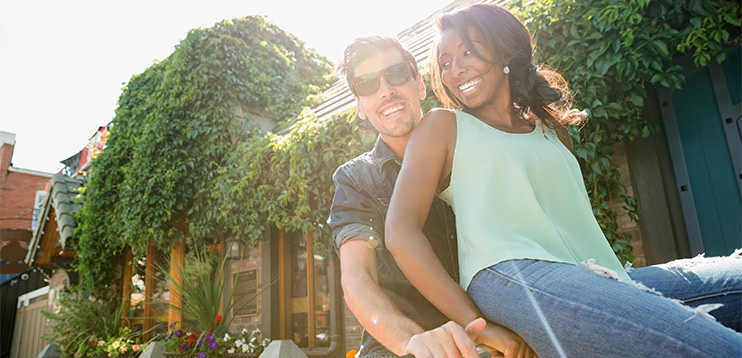 Where do we normally get this product from?
There are many ways to consume enough zinc to support your health. Try foods like oyster, crab and turkey, as well as yogurt, milk, beans, nuts and fortified breakfast cereals.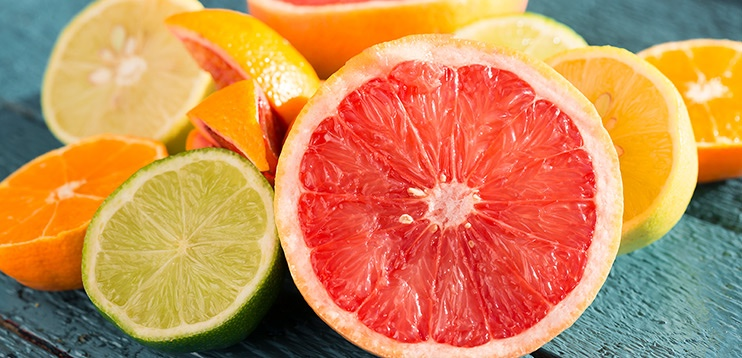 Who might need to take this product?
Vegetarians may also run low in zinc, since they avoid consumption of animal sources which are good dietary sources of zinc.
Suggested Use: Adults, take 1 tablet daily with water and a meal.
Interactions
Given that no two people are alike, if you are taking any medications you should be aware that potential drug-nutrient interactions may occur and are encouraged to consult a healthcare professional before using this product. Combining certain prescription drugs and dietary supplements can lead to undesirable effects such as:
Diminished drug effectiveness
Reduced supplement effectiveness
Impaired drug and/or supplement absorption
Use caution:
If you are pregnant, nursing, or taking medication, consult your physician before use.When using antibiotics (e.g., tetracycline and fluoroquinolone antibiotics)