Supports General Wellness
Sourced from high quality ingredients
Can be found in tumeric
What this Supplement is
Made from the roots of the Curcuma longa plant, turmeric is an ancient Indian spice that has become a popular herbal supplement due to its antioxidant benefits. The curcumin in turmeric is responsible for its vibrant yellow color and provides antioxidant activity that helps neutralize free radicals in the body.† Out of various common spices, turmeric has one of the highest antioxidant activities.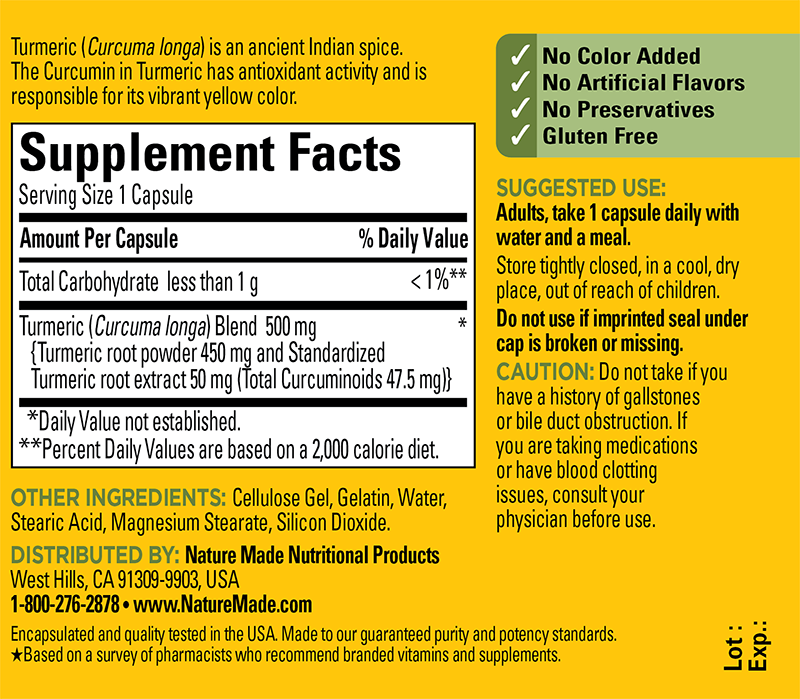 What's in our 500 mg Turmeric Curcumin Capsules
Ingredients
No Colors Added
No Artificial Flavors
No Preservatives
Gluten Free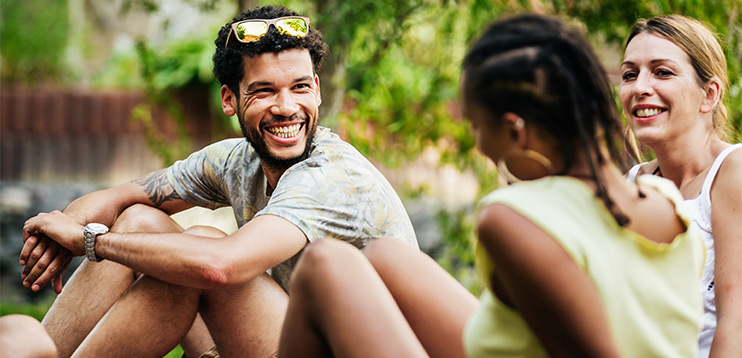 What dietary shortfalls does this product address?
Provides antioxidant activity that helps neutralize free radicals in the body†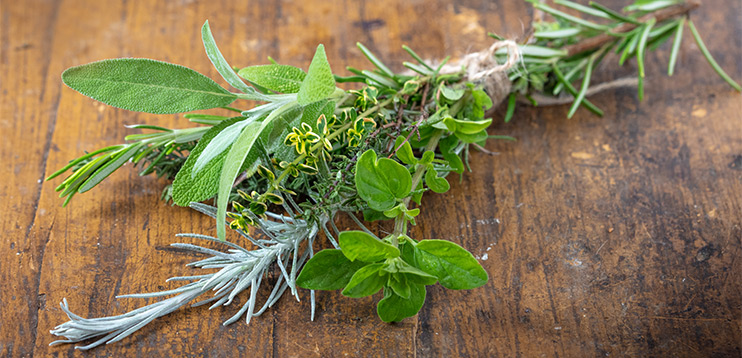 Where do we normally get this product from?
Turmeric is an ancient Indian spice. The amount in one capsule of Nature Made Turmeric equals about 1/2 teaspoon turmeric spice powder.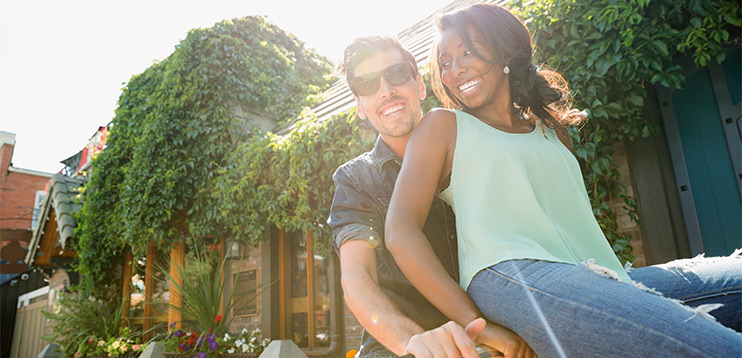 Who might need to take this product?
Those looking for antioxidant support would benefit from taking Turmeric Curcumin supplements.

Suggested Use: Adults, take 1 capsule daily with water and a meal.
Interactions
Given that no two people are alike, if you are taking any medications you should be aware that potential drug-nutrient interactions may occur and are encouraged to consult a healthcare professional before using this product. Combining certain prescription drugs and dietary supplements can lead to undesirable effects such as:
Diminished drug effectiveness
Reduced supplement effectiveness
Impaired drug and/or supplement absorption
Use caution:
Do not take if you have a history of gallstones or bile duct obstruction. If you are taking medications or have blood clotting issues, consult your physician before use. Taking blood thinning medications (e.g., warfarin, clopidogrel and aspirin) and/or antiplatelet drugs since turmeric may increase risk of bleeding due to decreased platelet aggregation.