Supports Immune Health
Sourced from high quality ingredients
Can be found in citrus fruits.
What this Supplement is
KIDS FIRST® Vitamin C Gummies come in a super yummy tangerine flavor and are a great-tasting way for your kids to take their vitamins and get their daily recommended Vitamin C. Vitamin C plays a vital role in immune system health by working closely with other antioxidants in the body to neutralize free radicals.†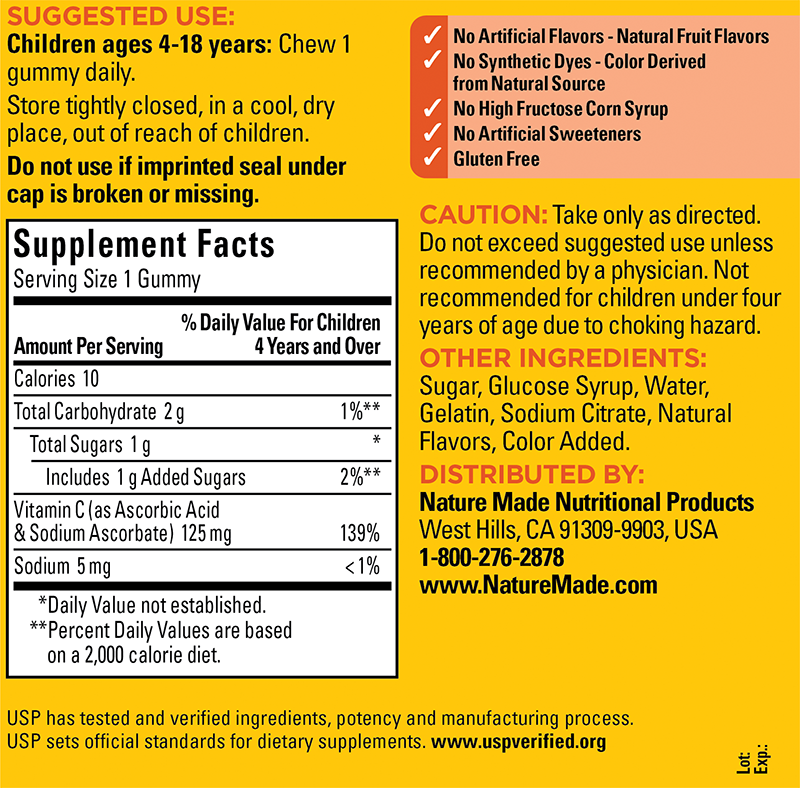 What's in our Kids First® Vitamin C Gummies
Ingredients
No Artificial Flavors - Natural Fruit Flavors
No Synthetic Dyes - Color Derived from Natural Source
No High Fructose Corn Syrup
No Artificial Sweeteners
Gluten Free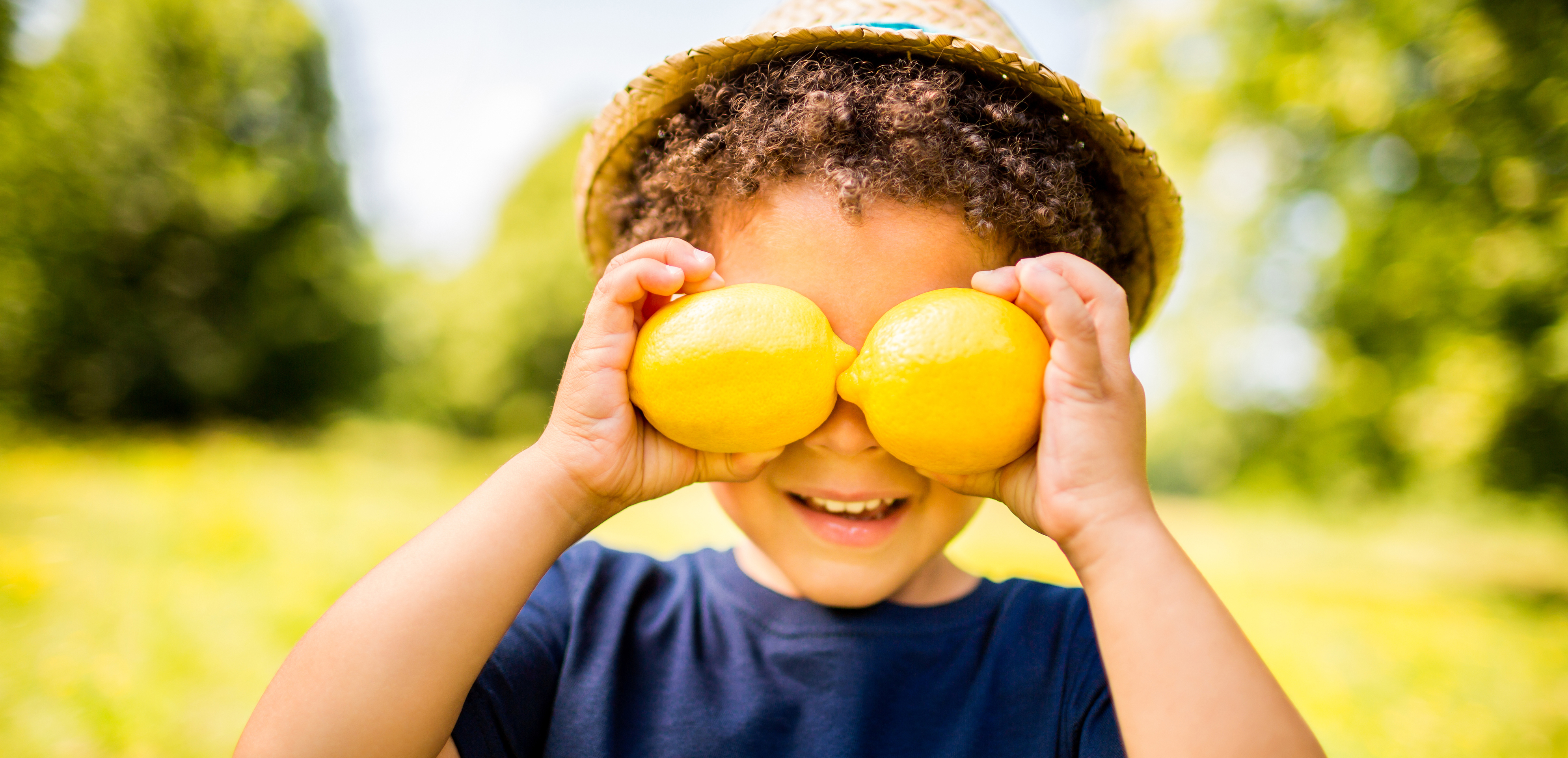 What dietary shortfalls does this product address?
Vitamin C is an essential nutrient for kids' overall health. Over 1/3 of adolescents in the U.S. ages 14-18 do not consume enough vitamin C from their daily food intake.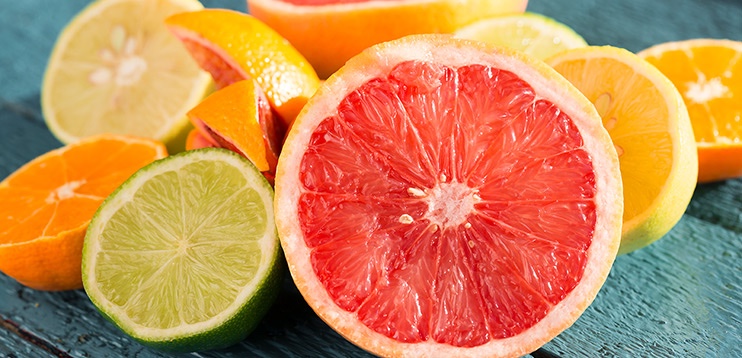 Where do we normally get this product from?
Citrus, baby! Vitamin C is found in citrus fruits like oranges, lemons, grapefruit and limes. It's also found in tomatoes and strawberries.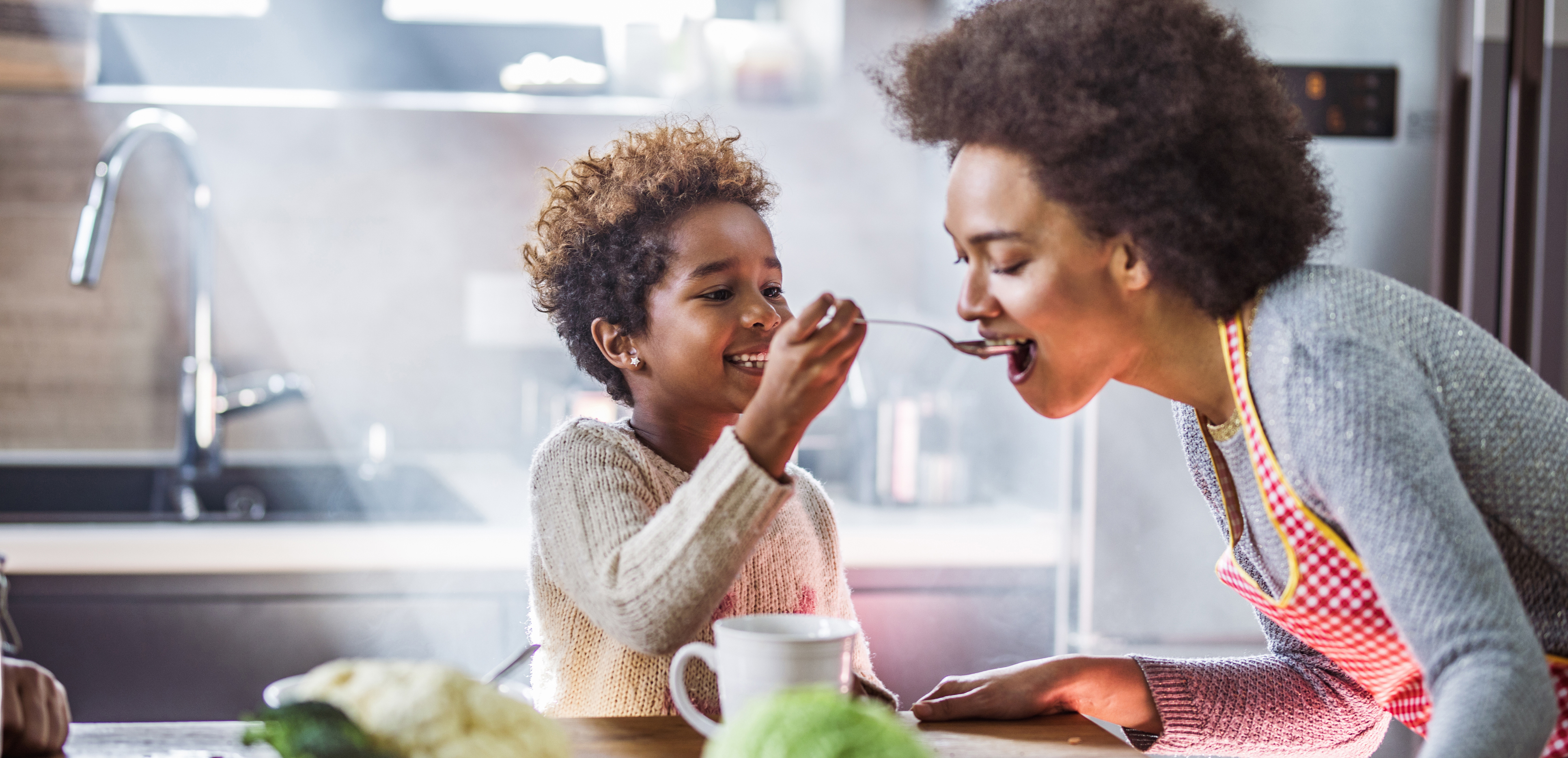 Who might need to take this product?
When a child is a picky eater (especially those who do not consume enough fruits and vegetables) it's important to get all the nutrients they needs.
Suggested Use: Children ages 4–18 years: Chew 1 gummy daily.
Interactions
No two people are alike, so if you are taking medications you should be aware that potential drug-nutrient interactions may occur. Consult a healthcare professional before using this product. Combining certain prescription drugs and dietary supplements can lead to:
Diminished drug effectiveness
Reduced supplement effectiveness
Impaired drug and/or supplement absorption
Use caution:
Take only as directed. Do not exceed suggested use unless recommended by a physician. Not recommended for children under four years of age due to choking hazard.
---