Supports General Wellness
Sourced from high quality ingredients
Can be found in citrus fruits.
What this Supplement is
We believe in good nutrition for all, which is why Nature Made Kids First Multivitamin was designed with your entire family in mind. These nutrient packed daily children's vitamins are a tasty, easy way to ensure your kids get the essential nutrients they need.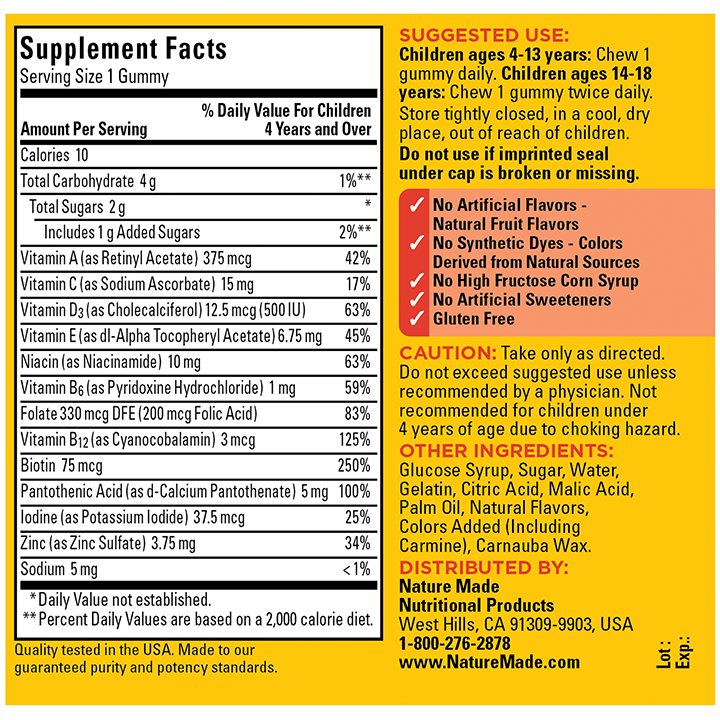 What's in our Kids First® Multivitamin Gummies
Ingredients
Amount per Unit: Vitamin A 375 mcg, Vitamin C 15 mg, Vitamin D3 12.5 mcg (500 IU), Vitamin E 6.75 mg, Niacin 10 mg, Vitamin B6 1 mg, Folate 330 mcg DFE, Vitamin B12 3 mcg, Biotin 75 mcg Pantothenic Acid 5 mg Iodine 37.5 mcg Zinc 3.75 mg Sodium 5 mg
No Artificial Flavors - Natural Fruit Flavors
No Synthetic Dyes - Colors Derived from Natural Sources
No High Fructose Corn Syrup
No Artificial Sweeteners
Gluten Free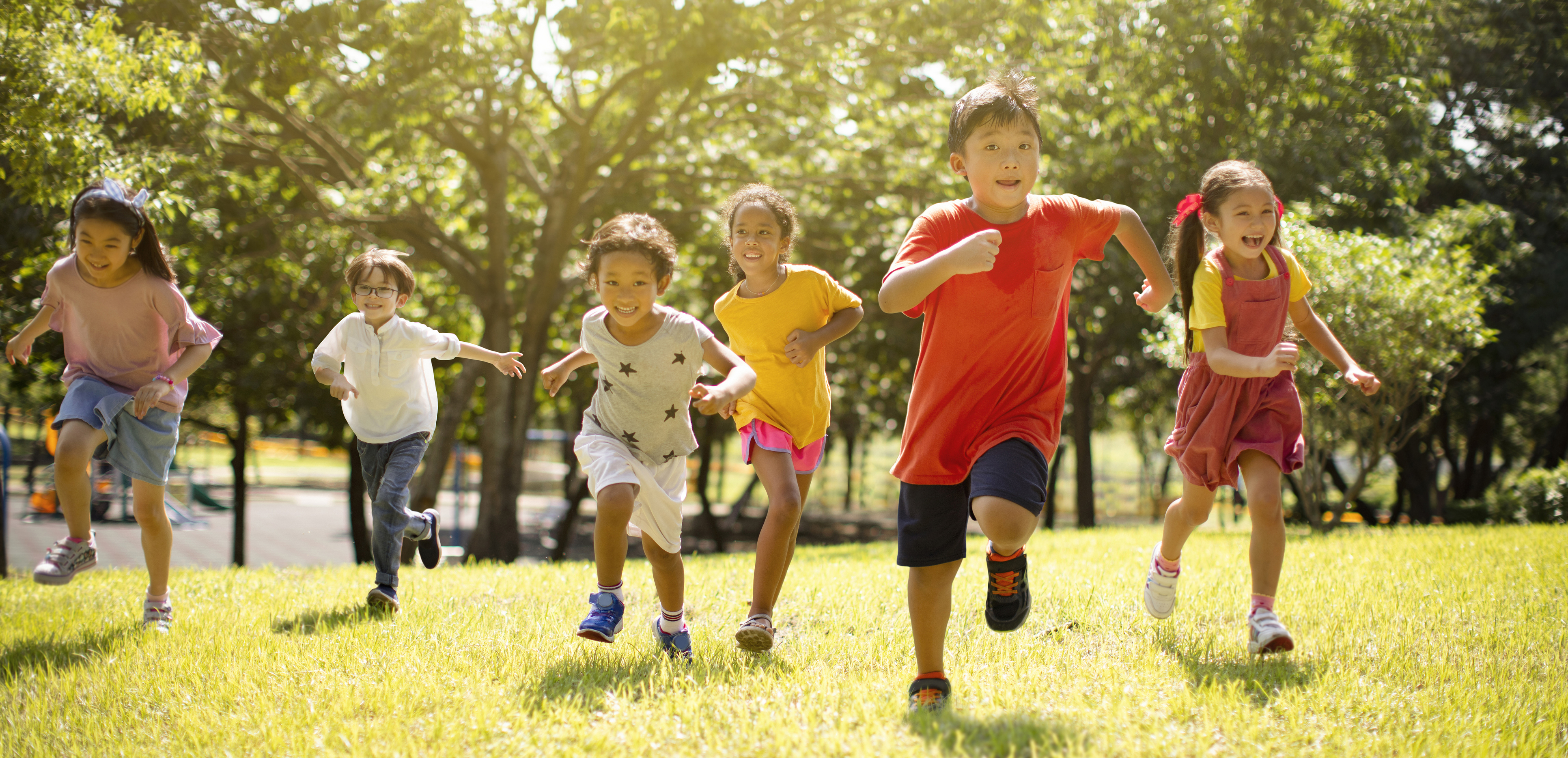 What dietary shortfalls does this product address?
This multivitamin addresses several dietary shortfalls, including vitamin A, D, E, C and B vitamins.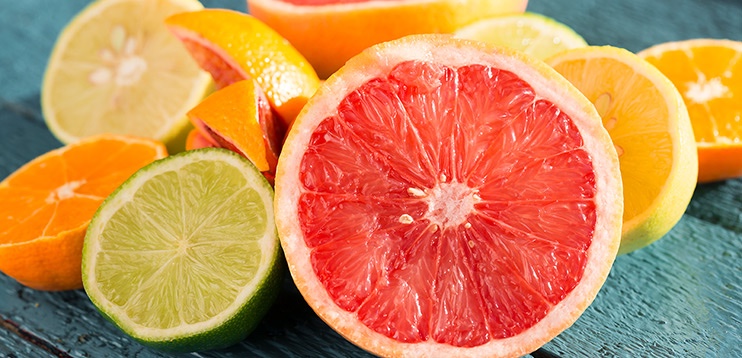 Where do we normally get this product from?
Normally, the nutrients found in this multivitamin are found in a diet that provides a variety of foods including an abundant intake of vegetables and fruit, whole grains, and lean protein.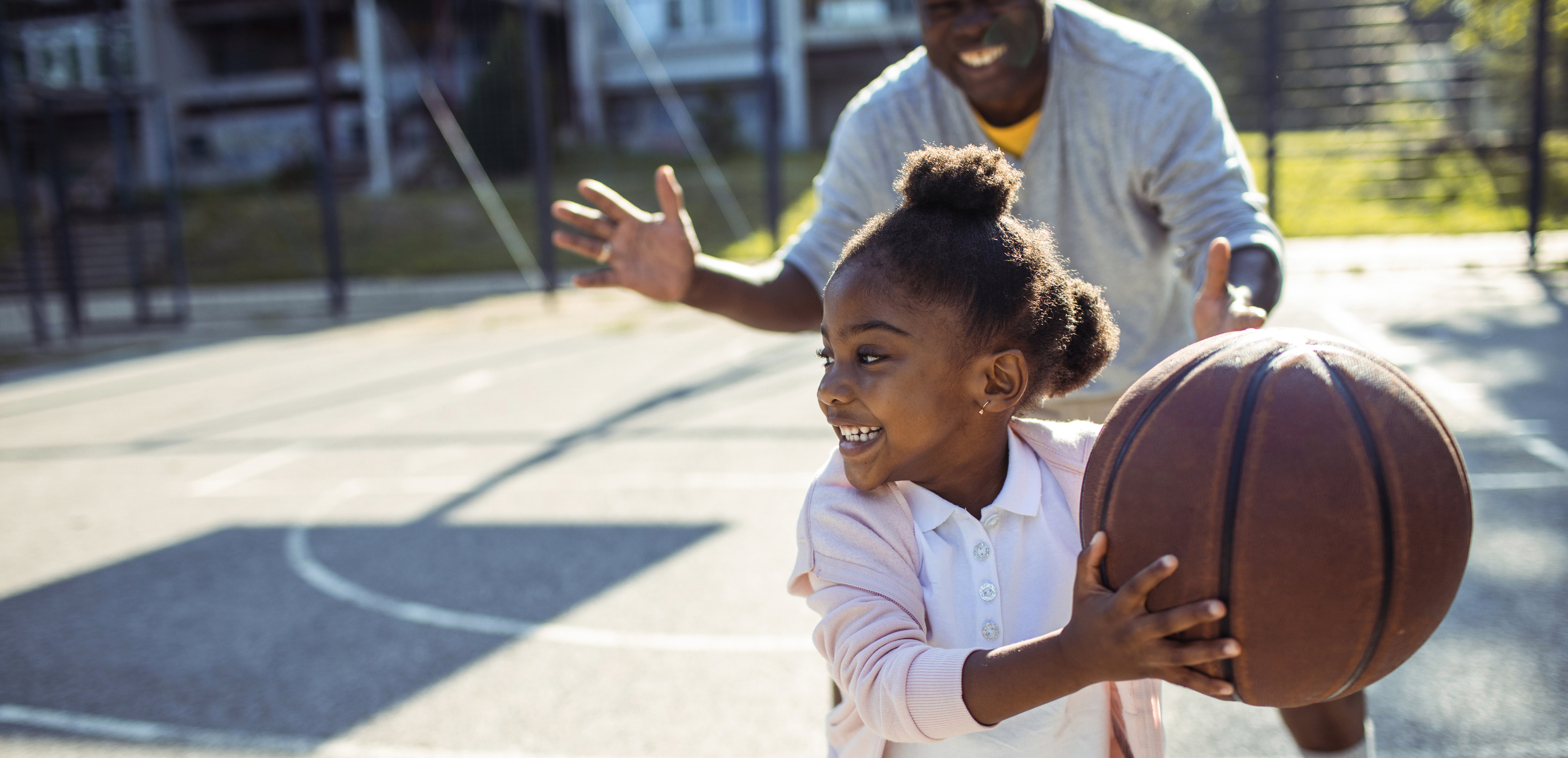 Who might need to take this product?
Excellent question! It's specially formulated for kids ages 4–18.
Suggested Use: Children ages 4-13 years: Chew 1 gummy daily. Children ages 14-18 years: Chew 1 gummy twice daily.
Interactions
No two people are alike, so if you are taking medications you should be aware that potential drug-nutrient interactions may occur. Consult a healthcare professional before using this product. Combining certain prescription drugs and dietary supplements can lead to:
Diminished drug effectiveness
Reduced supplement effectiveness
Impaired drug and/or supplement absorption
Use caution:
Take only as directed. Do not exceed suggested use unless recommended by a physician. Not recommended for children under four years of age due to choking hazard.