Supports Bone Health
Sourced from high quality ingredients
Can be found in dairy.
What this Supplement is
Adequate calcium as part of a healthful diet along with physical activity, may help reduce the risk of osteoporosis later in life.1 Each tablet provides 750 mg of calcium, 12.5 mcg (500 IU) of vitamin D3 and 40 mcg of vitamin K to support healthy bones.† Calcium and vitamin D are like a superhero and its sidekick.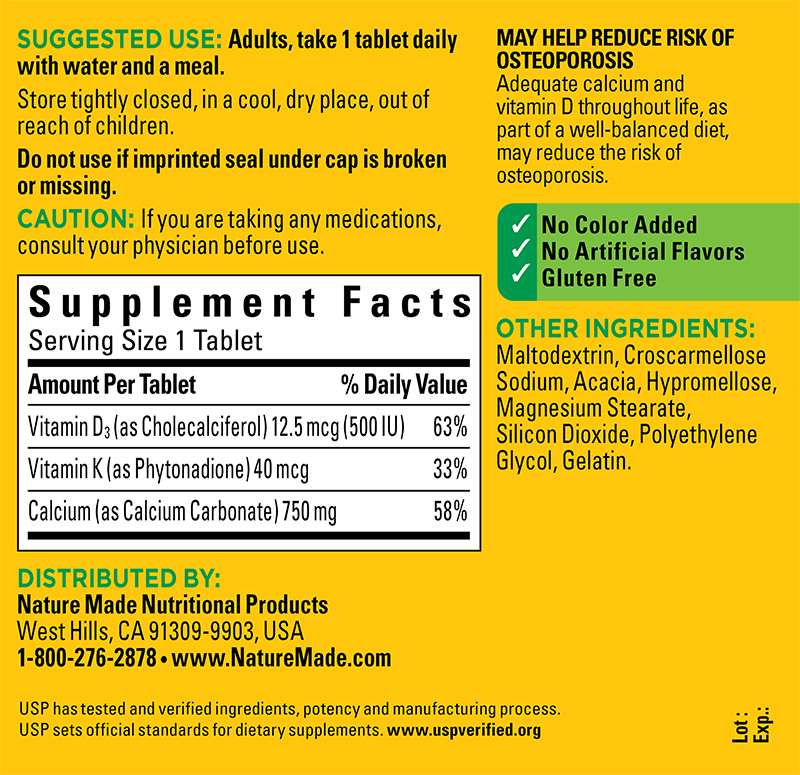 What's in our Calcium 750 mg with Vitamins D3 and K Tablets
Ingredients
Amount per Unit: Calcium: 750mg
No Color Added
No Artificial Flavors
Gluten Free
United States Pharmacopeia (USP) Verified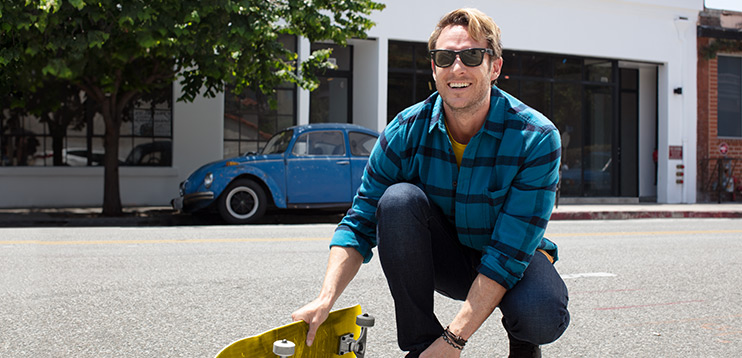 What dietary shortfalls does this product address?
Calcium is the most abundant mineral in the body and is found primarily in the skeleton where it helps build and support bones and teeth.† Other important functions dependent on calcium include muscle contraction, regulation of heartbeat and blood clotting.† Inadequate calcium intake leads to bone loss. Adequate calcium and vitamin D throughout life, as part of a well-balanced diet, may reduce the risk of osteoporosis.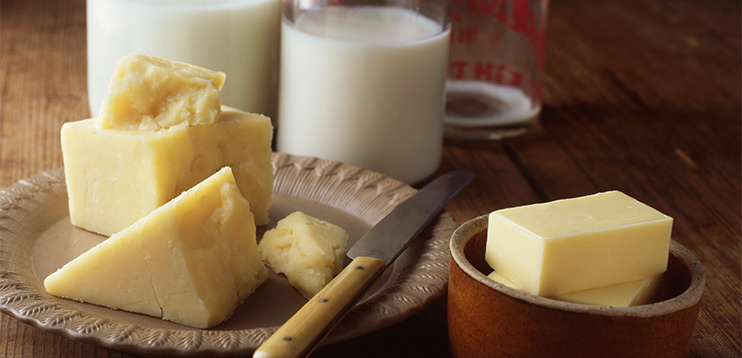 Where do we normally get this product from?
Calcium comes from foods like milk, yogurt, cheese, legumes and green vegetables like broccoli and kale.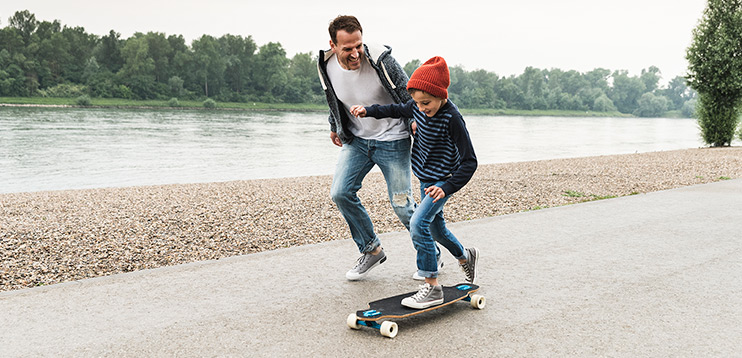 Who might need to take this product?
Great question! If you're low in calcium or need supplemental calcium to support stronger bones.
Suggested Use: Adults, take 1 tablet daily with water and a meal.
Interactions
No two people are alike, so if you are taking medications you should be aware that potential drug-nutrient interactions may occur. Consult a healthcare professional before using this product. Combining certain prescription drugs and dietary supplements can lead to:
Diminished drug effectiveness
Reduced supplement effectiveness
Impaired drug and/or supplement absorption
Use caution:
If you are taking any medications, consult your physician before use. Calcium: Use caution with: antibiotics, blood pressure medications, osteoporosis medications (bisphosphonates) and thyroid medications. Vitamin K: If you are pregnant or nursing, taking medication, having surgery, have bleeding problems or undergoing any other treatment which may affect the ability of blood to clot, consult your healthcare professional before taking this product. Vitamin K should be used with caution when combined with certain blood thinning medications (e.g., Coumadin/warfarin).