Supports General Wellness
Sourced from high quality ingredients
Can be found in garlic
What this Supplement is
It is thought that the sulfur compounds in garlic may contribute to its health support benefits. Nature Made® Garlic is quick-cool dried to help preserve the many natural components of garlic. Nothing is added or extracted from raw garlic except the moisture. Each tablet contains 500 mg of concentrated garlic bulb, which is equivalent to 1,250 mg of fresh garlic. Nature Made® Odor Control Garlic may help support normal blood cholesterol levels already within the normal range.† The gentle release of garlic in the body results in virtually no after odor on the breath or the skin. Suitable for you, but maybe not your vampire friends.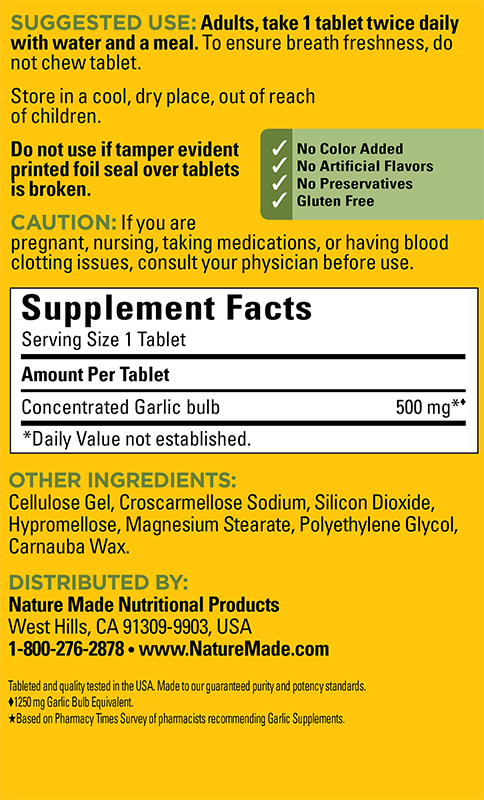 What's in our Odor Control Garlic 1250 mg Tablets
Ingredients
Amount per Unit: 500 mg concentrated garlic bulb
No Artificial Flavors
No Color Added
No Preservatives
Gluten Free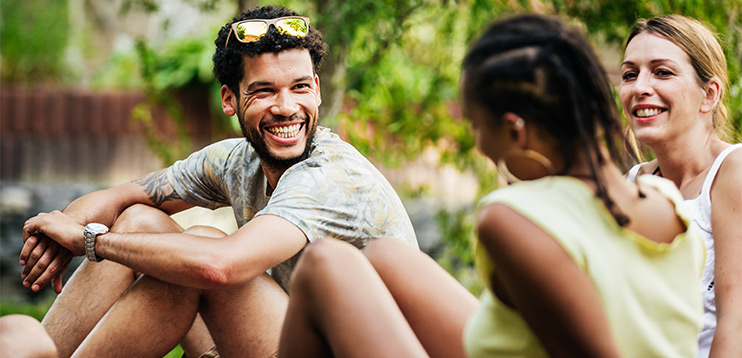 What dietary shortfalls does this product address?
Garlic is one of the most widely used herbal supplements because studies show it may help support normal blood cholesterol levels already within the normal range.†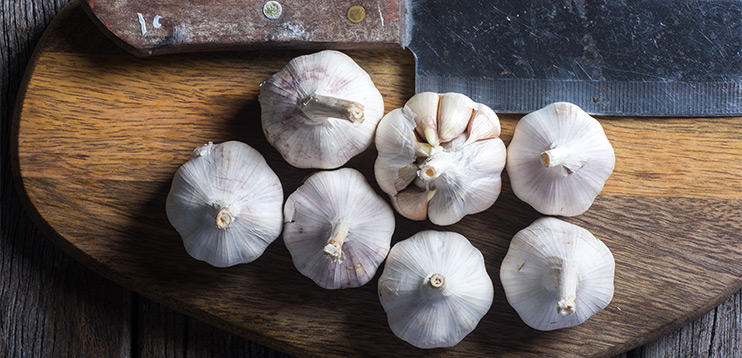 Where do we normally get this product from?
Normally we get this herb from—you guessed it—garlic!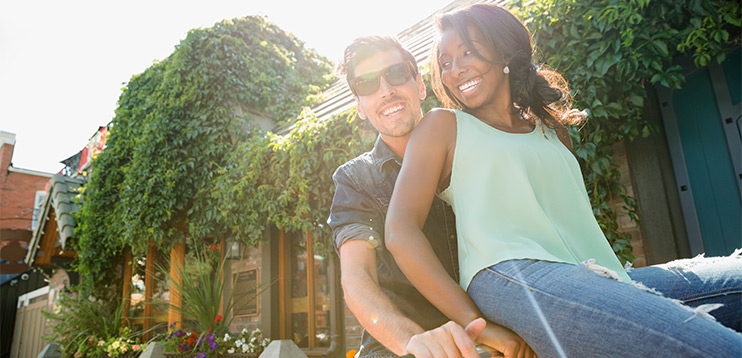 Who might need to take this product?
Excellent question! It's specially formulated for adults who want to tap into the benefits of garlic, but don't regularly consume it in their diet.
Suggested Use: Adults, take 1 tablet twice daily with water and a meal. To ensure breath freshness, do not chew tablet.
Interactions
Given that no two people are alike, if you are taking any medications you should be aware that potential drug-nutrient interactions may occur and are encouraged to consult a healthcare professional before using this product. Combining certain prescription drugs and dietary supplements can lead to undesirable effects such as:
Diminished drug effectiveness
Reduced supplement effectiveness
Impaired drug and/or supplement absorption
Use caution:
If you are pregnant, nursing, taking medications, or having blood clotting issues, consult your physician before use. Taking blood thinning medications (e.g., warfarin, clopidogrel and aspirin) and/or antiplatelet drugs since turmeric may increase risk of bleeding due to decreased platelet aggregation.