Supports Immune Health
Sourced from high quality ingredients
Can be found in citrus fruits.
What this Supplement is
KIDS FIRST® Vitamin C Gummies come in a super yummy tangerine flavor and are a great-tasting way for your kids to take their vitamins and get their daily recommended Vitamin C. Vitamin C plays a vital role in immune system health by working closely with other antioxidants in the body to neutralize free radicals.†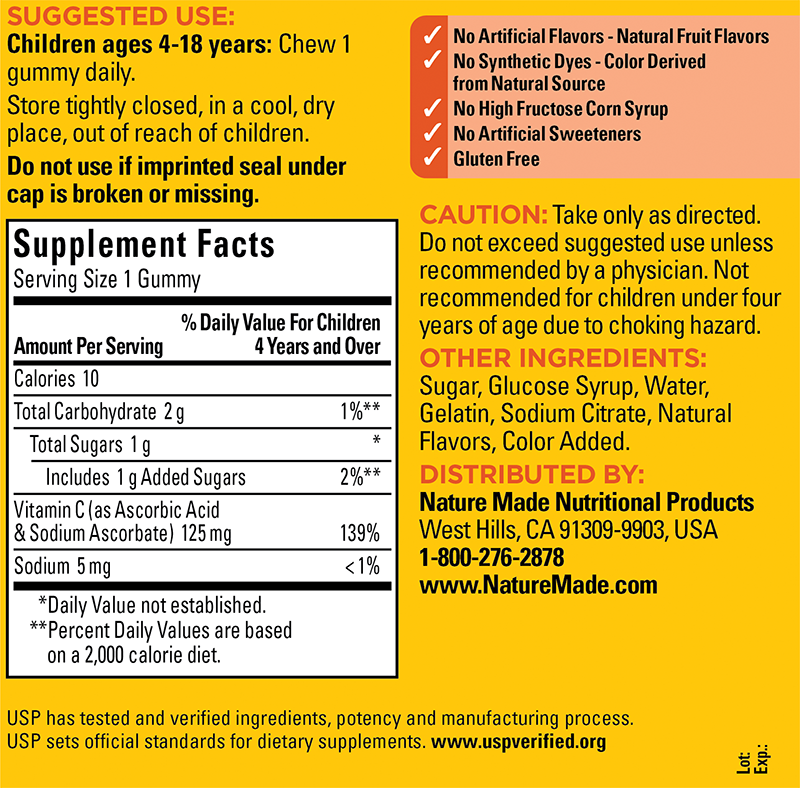 What's in our KIDS FIRST® Vitamin C Gummies
Ingredients
No Artificial Flavors - Natural Fruit Flavors
No Synthetic Dyes - Color Derived from Natural Source
No High Fructose Corn Syrup
No Artificial Sweeteners
Gluten Free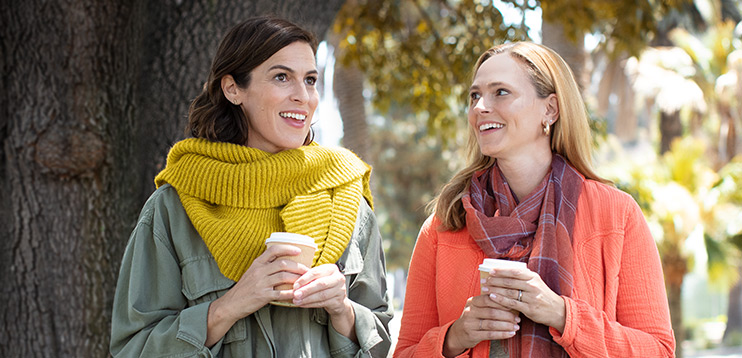 What dietary shortfalls does this product address?
Vitamin C is an essential nutrient for kids' overall health.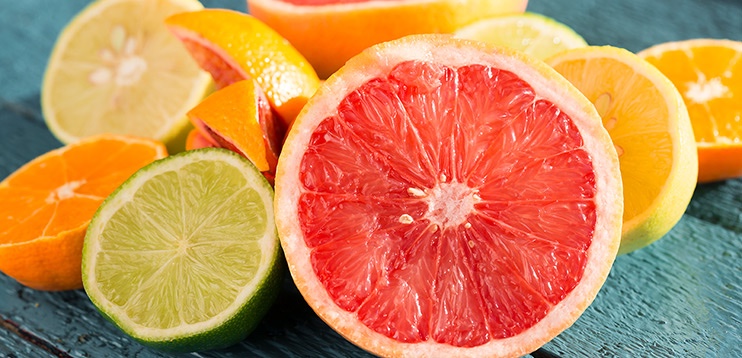 Where do we normally get this product from?
Citrus, baby! Vitamin C is found in citrus fruits like oranges, lemons, grapefruit and limes. It's also found in tomatoes and strawberries.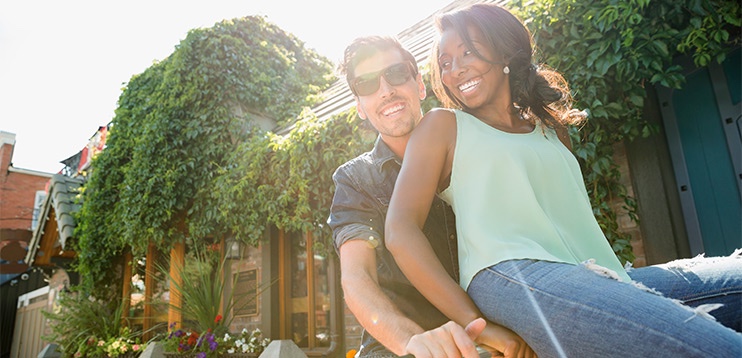 Who might need to take this product?
Kids who are low in fruits and veggies in their diet and need a supplement. Let's be real, that means pretty much all of them.
Suggested Use: Children ages 4–18 years: Chew 1 gummy daily.
Interactions
No two people are alike, so if you are taking medications you should be aware that potential drug-nutrient interactions may occur. Consult a healthcare professional before using this product. Combining certain prescription drugs and dietary supplements can lead to:
Diminished drug effectiveness
Reduced supplement effectiveness
Impaired drug and/or supplement absorption
Use caution:
Take only as directed. Do not exceed suggested use unless recommended by a physician. Not recommended for children under four years of age due to choking hazard.
Questions? We've got answers.
What does vitamin C help with?
As an antioxidant, vitamin C helps neutralize free radicals in the body.† Vitamin C also plays an integral part in the synthesis of collagen, which helps support healthy skin.† Learn more about vitamin C and how it works to support your immune system.
How many gummies should my kids take per day?
We recommend you follow the suggested dosage found on each bottle. If you choose to take higher or lower doses than found on the label, be sure your personal healthcare professional is aware of the supplements and dosages you are taking. Please remember that Kids First Gummies are not candy, and keep them out of the reach of children.
What are some dietary sources of vitamin C?
Vitamin C is found in citrus fruits, primarily oranges, lemons, grapefruit and limes to name a few. It is also found in tomatoes and strawberries.
Are the Kids First Gummies gluten free? Do they use artificial colors and/or flavors? What about their sugar content?
Most Kids First Gummies are gluten free and only use colors and flavors that are derived from natural sources (no synthetic dyes). Our gummies contain approximately 1–3 grams of sugar and 5–15 calories per gummy. Please refer to the label for calorie and sugar content in your product. This amount, when consumed as part of a healthy diet, should not be a concern. If your children are sensitive to sugar, please check with a healthcare professional about incorporating gummies into your daily plan.
When does this product expire?
Please refer to the expiration date on the bottle.