Reduce mental fatigue, supports focus and attention†
Sourced from high-quality ingredients
Can be found in green tea and a well-balanced diet
What this Supplement is
Stressing over the small stuff doesn't make us more productive. If anything, stress only makes it harder to focus on the important things. Clear & Focus™ is here to help. Our scientifically developed formula combines L-theanine and Green Tea Caffeine—a synergistic mix shown to help reduce mental fatigue, and support focus and attention—plus five B vitamins that help support healthy brain cell function and provide cellular energy benefits. Tackle your to-do list with Nature Made Clear & Focus™ fast-acting chewable tablets.†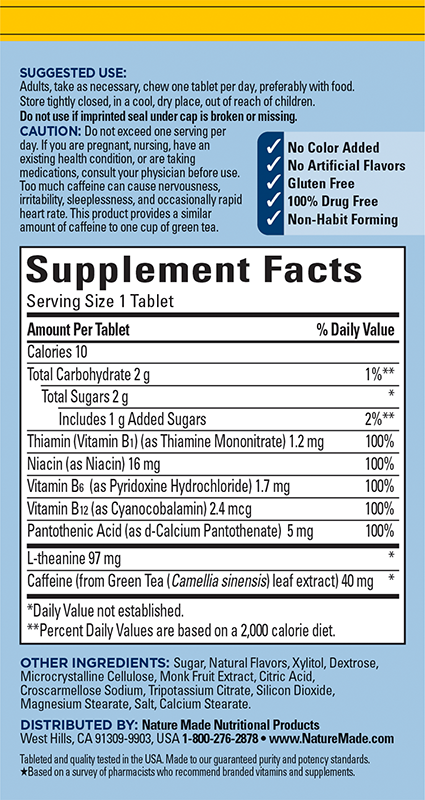 What's in our Clear & Focus™
Ingredients
Amount per Unit: L-theanine: 97 mg, Caffeine from Green Tea (Camellia sinensis) leaf extract: 40 mg, Thiamin: 1.2 mg, Niacin: 16 mg, Vitamin B6: 1.7mg, Vitamin B12: 2.4 mcg, Pantothenic Acid: 5 mg.
No Color Added
No Artificial Flavors
Gluten Free
100% Drug Free
Non-Habit Forming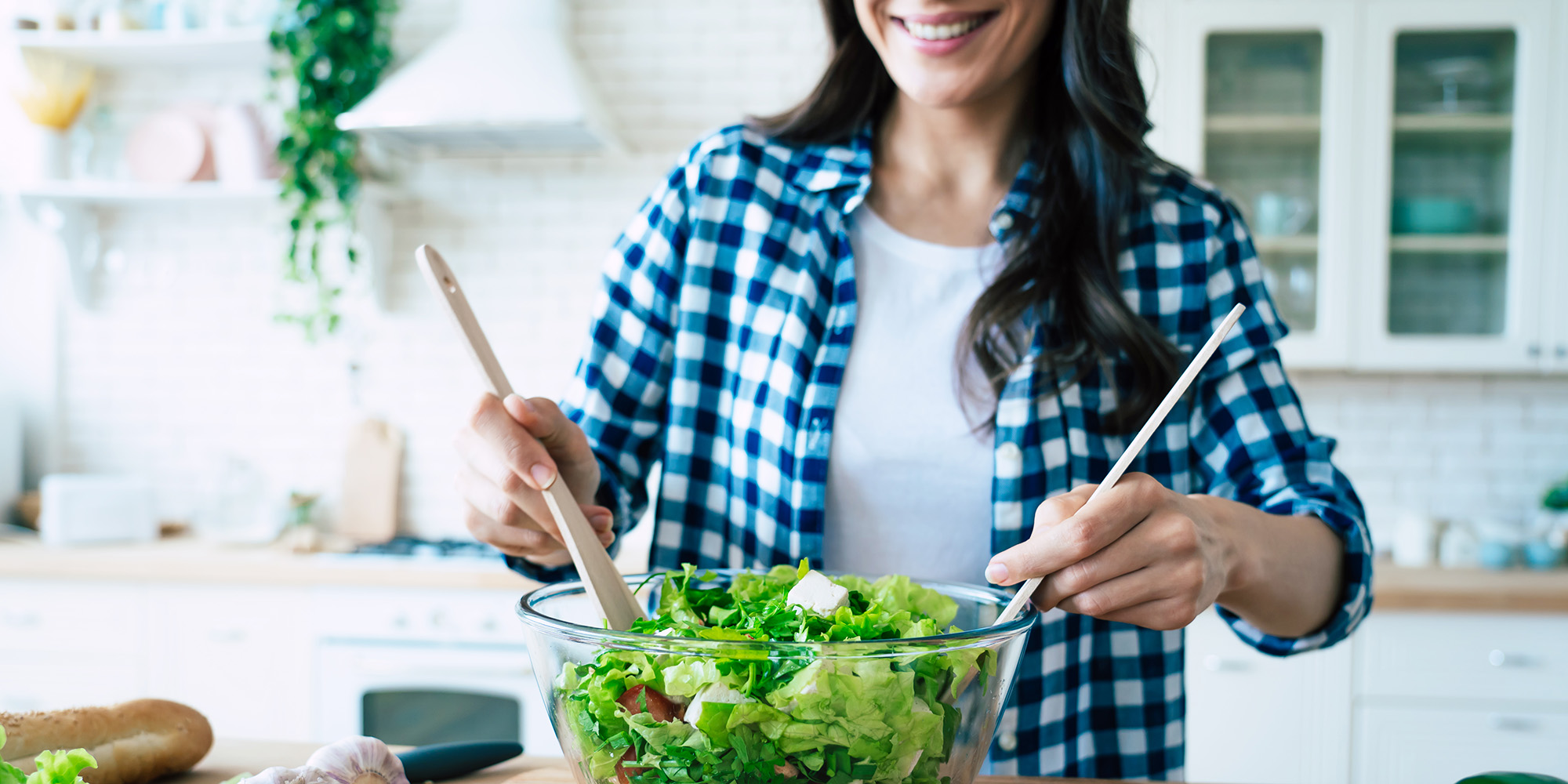 Where do we normally get this product?
L-theanine and caffeine are naturally found in green tea. B vitamins can be found in a variety of whole grains, dark leafy vegetables, meat, eggs, legumes, and seeds/nuts.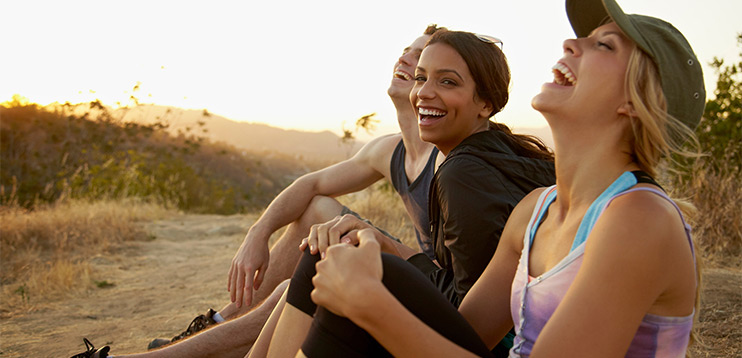 Who might need to take this product?
Easy. Anyone looking to help reduce mental fatigue and support focus and attention. †
Suggested Use: Adults, take as necessary, chew one tablet per day, preferably with food
Interactions
No two people are alike, so if you are taking medications, you should be aware that potential drug-nutrient interactions may occur. Consult a healthcare professional before using this product. Combining certain prescription drugs and dietary supplementation can lead to:
Diminished drug effectiveness
Reduced supplement effectiveness
Impaired drug and/or supplement absorption
Use caution:
Do not exceed one serving per day. If you are pregnant, nursing, have an existing health condition, or are taking medications, consult your physician before use. Too much caffeine can cause nervousness, irritability, sleeplessness, and occasionally rapid heart rate. This product provides a similar amount of caffeine to one cup of green tea.