Supports Eye Health
Sourced from high quality ingredients
Can be found in eggs
What this Supplement is
Get your fill! Nature Made® Vitamin A 2,400 mcg (8,000 IU) Softgels help meet daily nutrient needs of vitamin A. Vitamin A is essential for healthy eye function, and is directly involved in photochemical reactions in your retina.†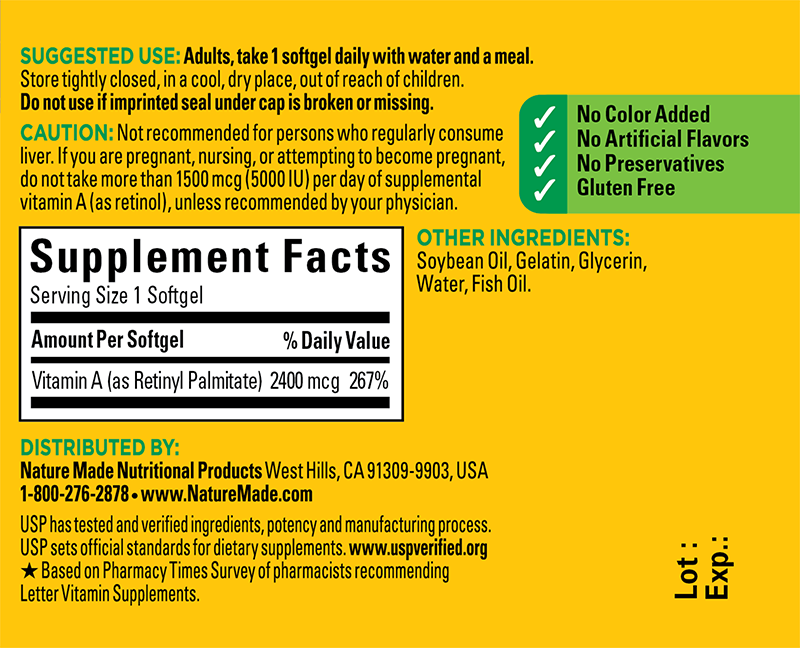 What's in our 2400 mcg Vitamin A 8000 IU Softgels
Ingredients
Amount per Unit: 2400 mcg
No Color Added
No Artificial Flavors
No Preservatives
Gluten Free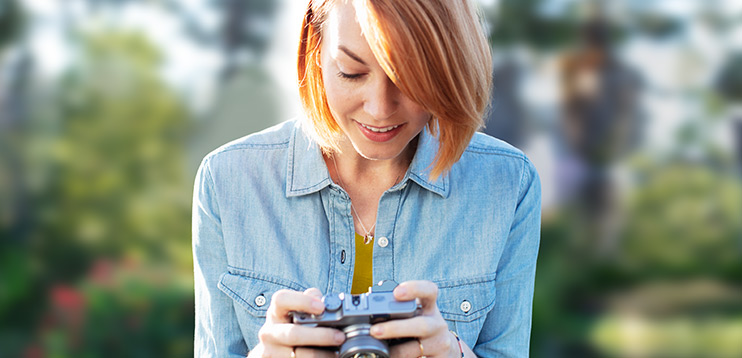 What dietary shortfalls does this product address?
Vitamin A is essential for healthy eye function and is directly involved in photochemical reactions in your retina.† Vitamin A also helps support a healthy immune system.†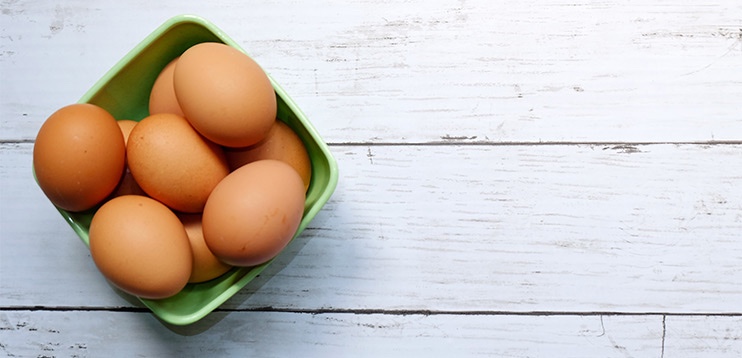 Where do we normally get this product from?
Foods containing vitamin A as retinol include cod liver oil, milk, eggs and butter.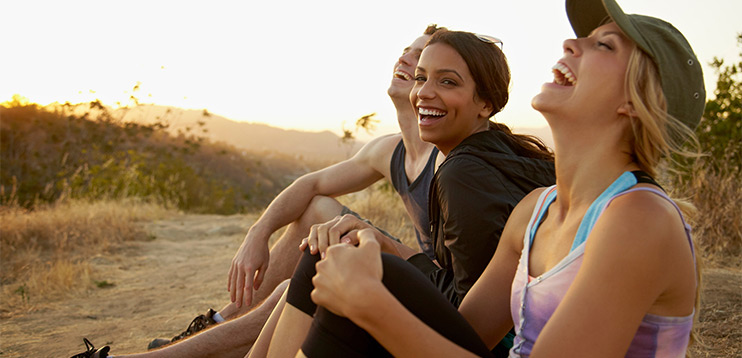 Who might need to take this product?
Anyone with an eye for healthy eye function.† Sound like you?
Suggested Use: Adults, take 1 softgel daily with water and a meal.
Interactions
No two people are alike, so if you are taking medications you should be aware that potential drug-nutrient interactions may occur. Consult a healthcare professional before using this product. Combining certain prescription drugs and dietary supplements can lead to:
Diminished drug effectiveness
Reduced supplement effectiveness
Impaired drug and/or supplement absorption
Use caution:
Not recommended for persons who regularly consume liver. If you are pregnant, nursing, or attempting to become pregnant, do not take more than 1500 mcg (5000 IU) per day of supplemental vitamin A (as retinol), unless recommended by your physician. Vitamin A should be used with caution when combined with: Blood thinning medication like Warfarin and Coumadin, Tetracycline antibiotics, Retinoid medications like Retin-A, Accutane and Renova.
---