Helps support a healthy digestive system†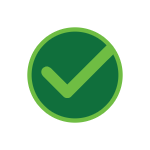 Sourced from high quality ingredients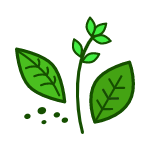 Can be found in artichokes, onions, and garlic
What this Supplement is
Inulin is a soluble fiber that works as a prebiotic in your digestive tract supporting the growth of beneficial gut bacteria. What is a prebiotic? A prebiotic is food for the healthy bacteria in your gut. For example, inulin (a prebiotic fiber), is converted into short-chain fatty acids, which helps support a healthy environment in your digestive tract.† Kids First® Fiber Gummies come in tasty natural strawberry, lemon, and orange fruit flavors.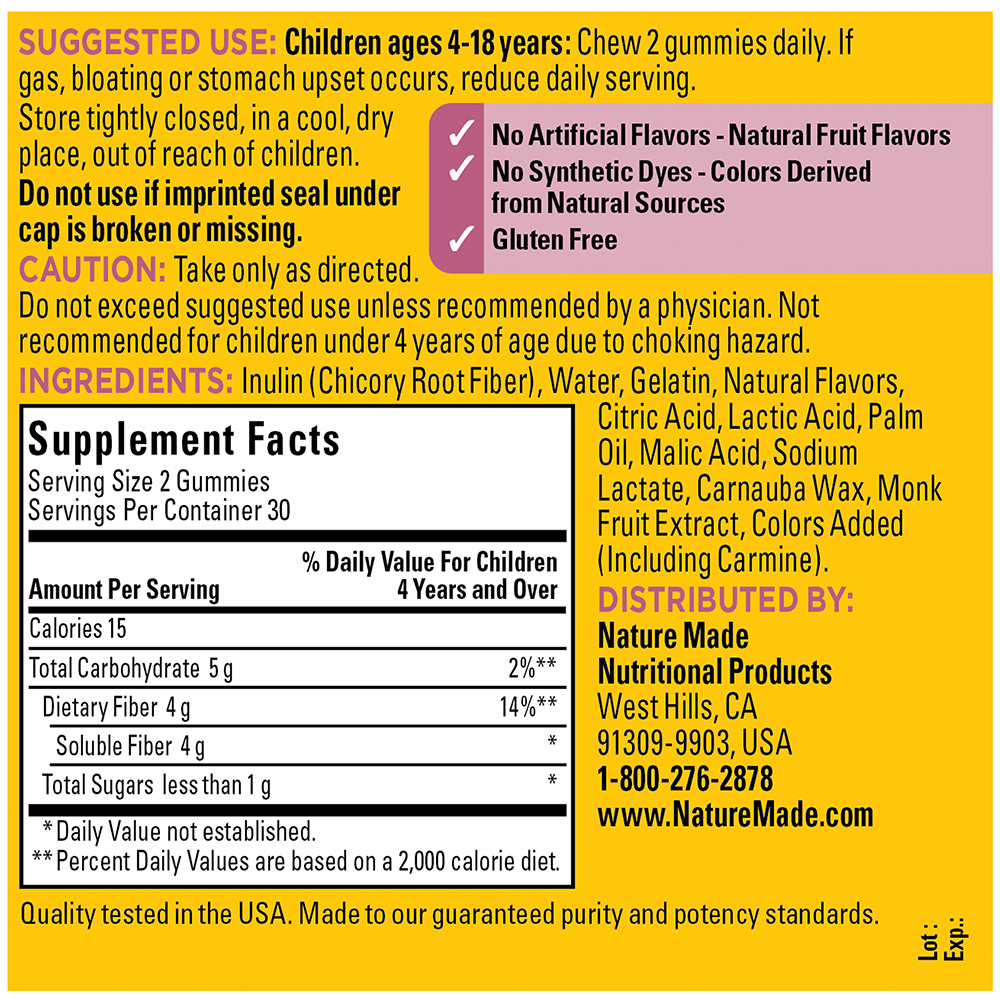 What's in our Kids First® Fiber Gummies
Ingredients
Amount per Unit:
Amount per serving (2 gummies): Dietary Fiber: 4g
No Artificial Flavors – Natural Fruit Flavors
No Synthetic Dyes – Colors Derived from Natural Source
Gluten Free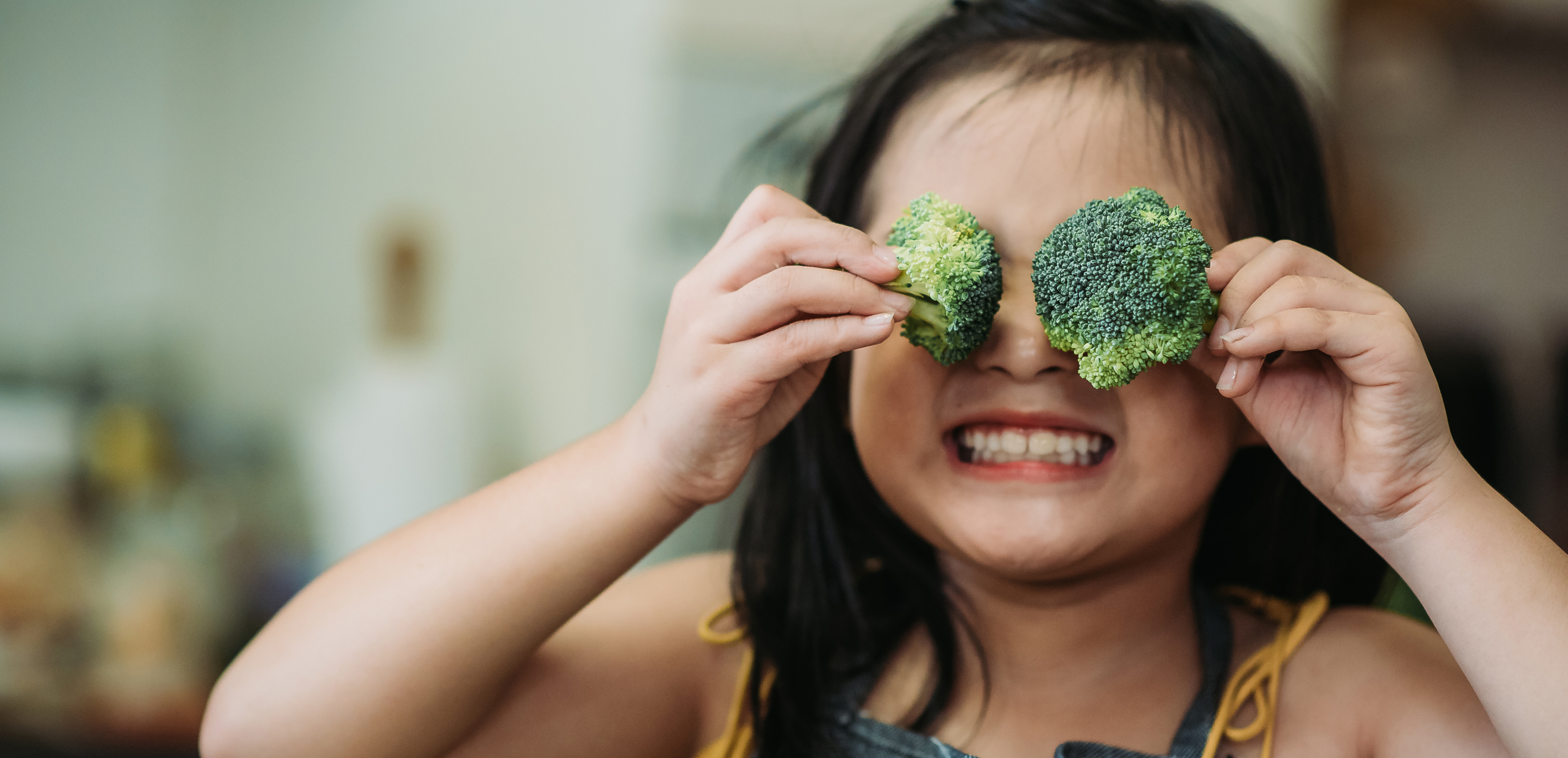 What dietary shortfalls does this product address?
For kids, the requirement for fiber varies with age. A general rule for kids is 14 grams for every 1,000 calories consumed.
For example:
Children 1 to 3 years: 19 grams of fiber/day.
Children 4 to 8 years: 25 grams of fiber/day.
Boys 9 to 13 years: 31 grams of fiber/day.
Girls 9 to 13 years: 26 grams of fiber/day.
Boys 14 to 19 years: 38 grams of fiber/day.
Girls 14 to 19 years: 26 grams of fiber/day.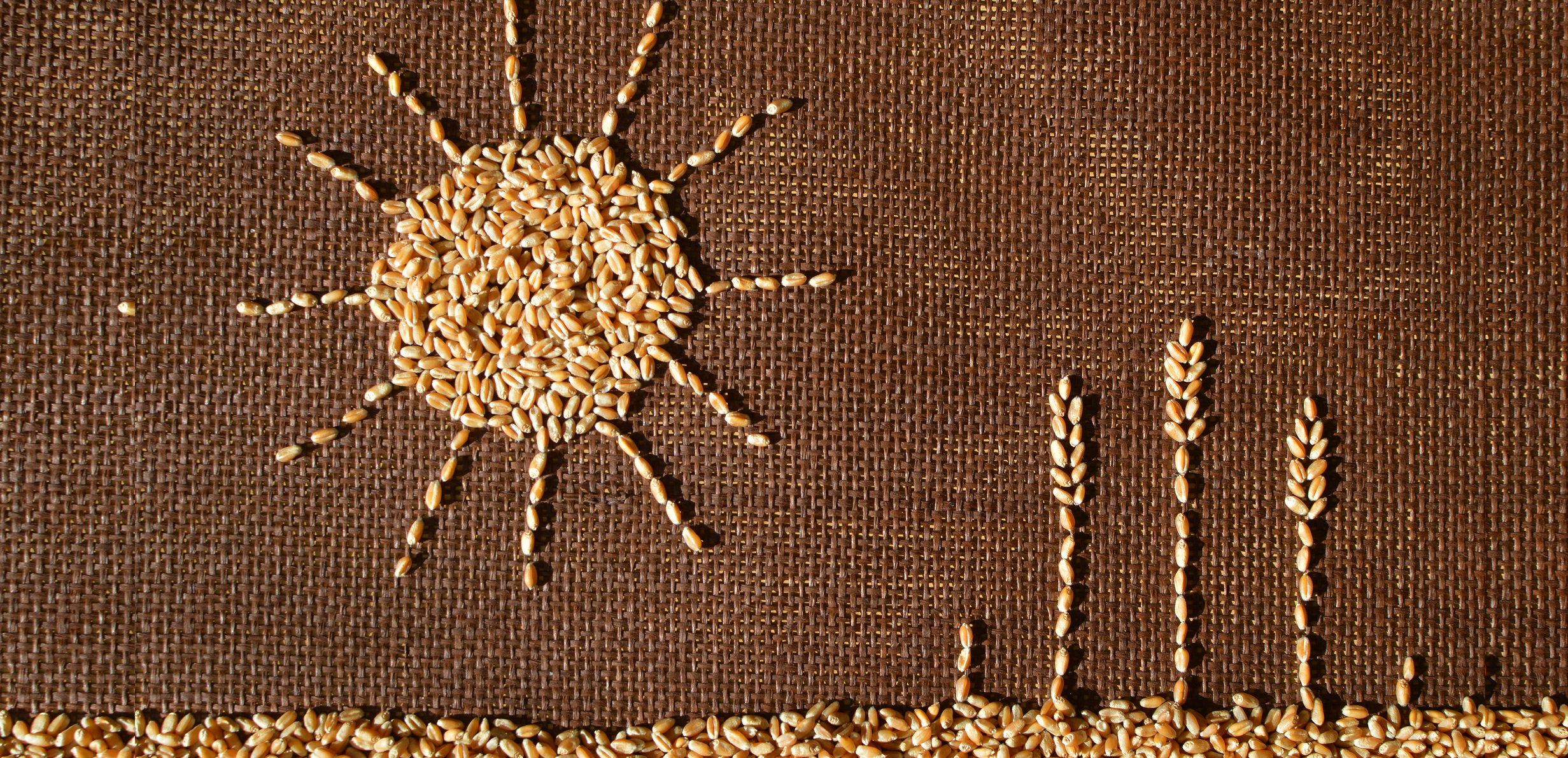 Where do we normally get this product from?
Good sources of soluble fiber include fruits, vegetables, legumes (beans), and whole-grain breads and cereals.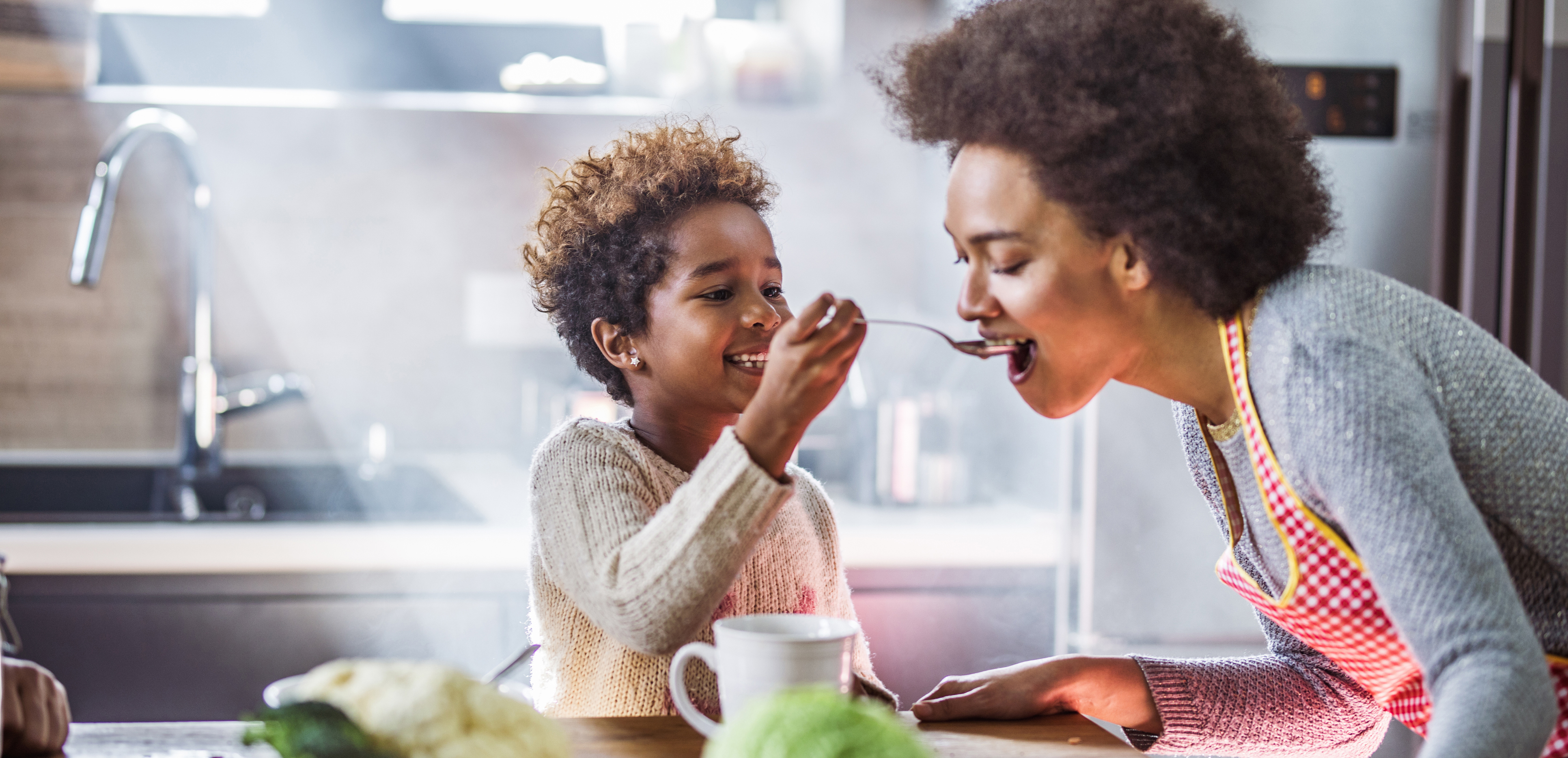 Who might need to take this product?
It's important for kids to include fiber-rich food sources daily in their diets. If it's a challenge for your kids to consume fiber-rich foods daily, then a fiber supplement like this one can help.
Suggested Use:
Children ages 4–18 years:
Chew 2 gummies daily. If gas, bloating or stomach upset occurs, reduce daily serving.
Interactions
No two people are alike, so if you are taking medications you should be aware that potential drug-nutrient interactions may occur. Consult a healthcare professional before using this product. Combining certain prescription drugs and dietary supplementation can lead to:
Diminished drug effectiveness
Reduced supplement effectiveness
Impaired drug and/or supplement absorption
Use caution:
Take only as directed. Do not exceed suggested use unless recommended by a physician. Not recommended for children under 4 years of age due to choking hazard.
---