Supports Heart Health
Sourced from high quality ingredients
Can be found in fatty fish.
What this Supplement is
You could say Nature Made® Omega-3 with Xtra Absorb™ technology is Xtra awesome. In fact, we encourage it since it's made with a specially designed emulsion system that allows for superior absorption. Xtra Absorb™ technology has been clinically studied to enable nearly 4x better absorption than standard fish oil concentrate.* It works by creating micro-droplets that enhance the absorption of EPA and DHA omega-3s. One softgel per day provides 500 mg EPA and DHA to help support a healthy heart.†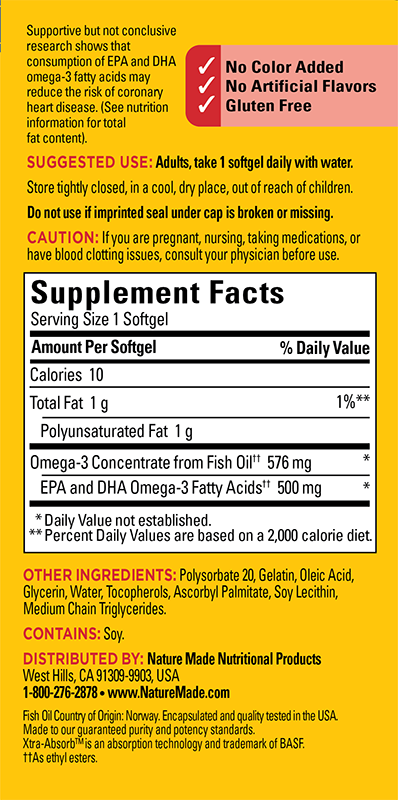 What's in our Omega-3 with Xtra AbsorbTM Technology Softgels
Ingredients
No Color Added
No Artificial Flavors
Gluten Free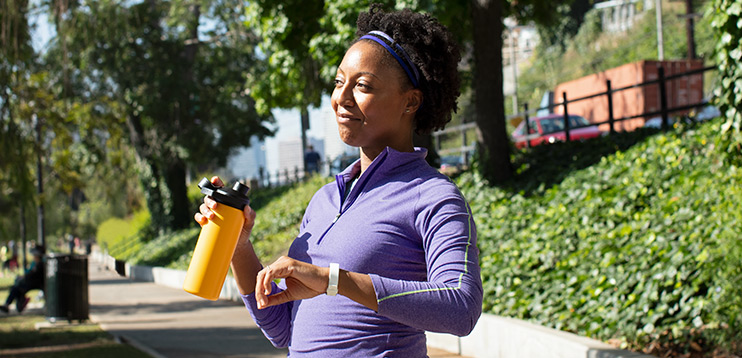 What dietary shortfalls does this product address?
Fish oil is like a love bump for your heart. It's a great source of naturally occurring omega-3 fatty acids—the healthy fats that help support a healthy heart.†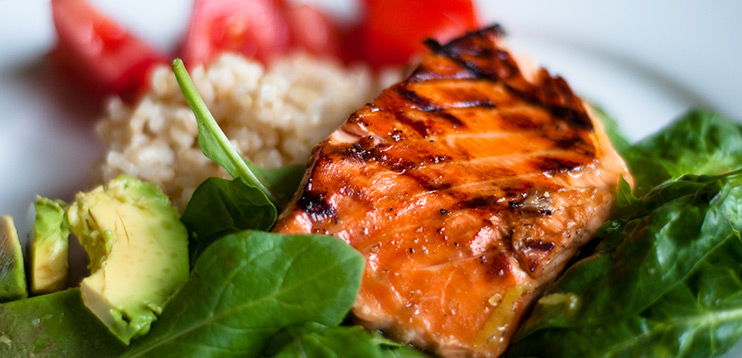 Where do we normally get this product from?
Fish oil comes from—you guessed it—fish! Specifically, fish that incorporate EPA and DHA into their fatty tissue by consuming algae like salmon, halibut and tuna.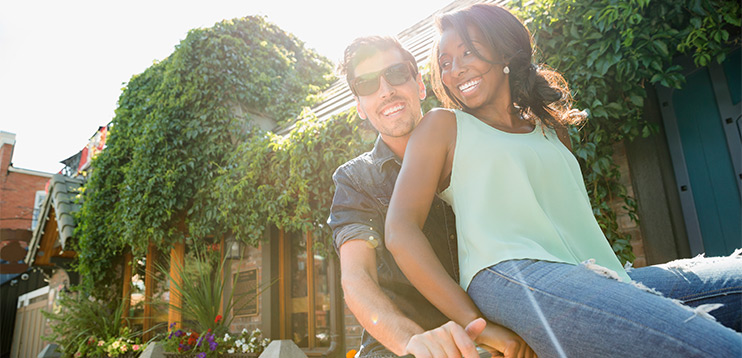 Who might need to take this product?
That's easy. Anyone who doesn't get enough fish in their diet. Heart health experts recommend consuming two servings of fatty fish per week for adults, which equates to approximately 500 mg of EPA + DHA per day.

Suggested Use: Adults, take 1 softgel daily with water.
Interactions
Given that no two people are alike, if you are taking any medications you should be aware that potential drug-nutrient interactions may occur and are encouraged to consult a healthcare professional before using this product. Combining certain prescription drugs and dietary supplements can lead to undesirable effects such as:
Diminished drug effectiveness
Reduced supplement effectiveness
Impaired drug and/or supplement absorption
Use caution:
If you are pregnant, nursing, taking medications, or have blood clotting issues, consult your physician before use.
---