Supports muscle relaxation, heart, nerve, and bone health†
Sourced from high-quality ingredients
Can be found in greens, nuts, and grains
What this Supplement is
Magnesium is one of the most multifunctional minerals in the body. It's involved in over 300 reactions throughout the body—and that's a lot of work! These Magnesium Glycinate capsules help support muscle relaxation, heart, nerve, and bone health. Not to mention, Magnesium is also essential in converting food into cellular energy.† Nature Made High Absorption Magnesium Glycinate 200 mg is 100% chelated and has better absorption and better GI tolerance than other Magnesium supplement forms such as Magnesium Oxide. Talk about a mineral with many roles!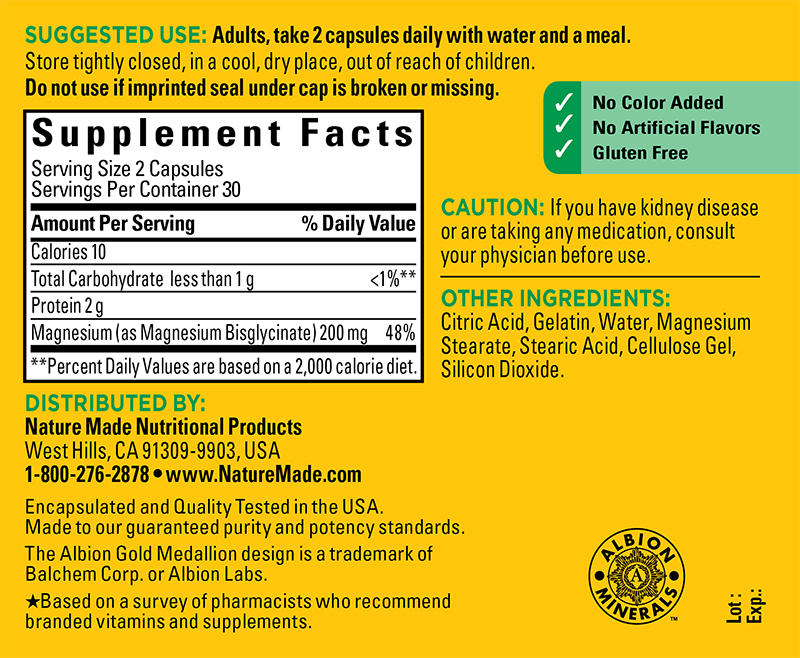 What's in our High Absorption Magnesium Glycinate 200 mg Capsules
Ingredients
Amount per Unit: Magnesium (as Magnesium Bisglycinate) 200 mg
No Color Added
No Artificial Flavors
Gluten Free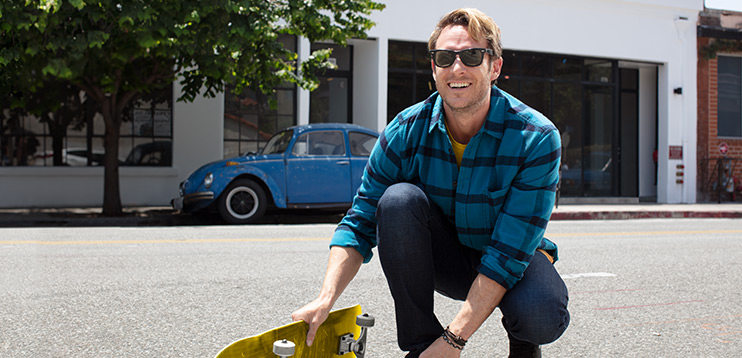 What dietary shortfalls does this product address?
Magnesium is a major nutrient shortfall in the United States. About 55% of adults don't consume enough of this essential mineral.[1]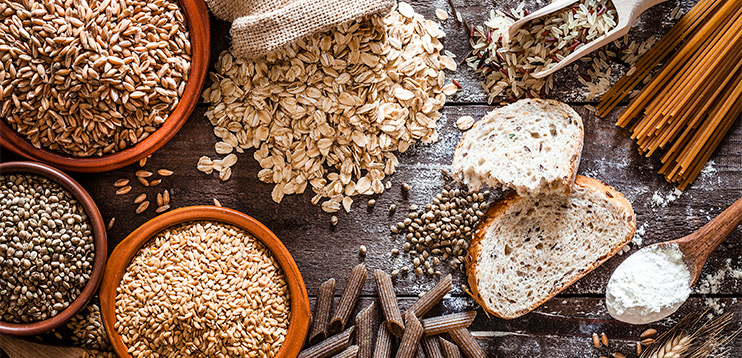 Where do we normally get this product from?
Magnesium can be found in many foods including whole grains, dark green leafy vegetables, nuts, and beans.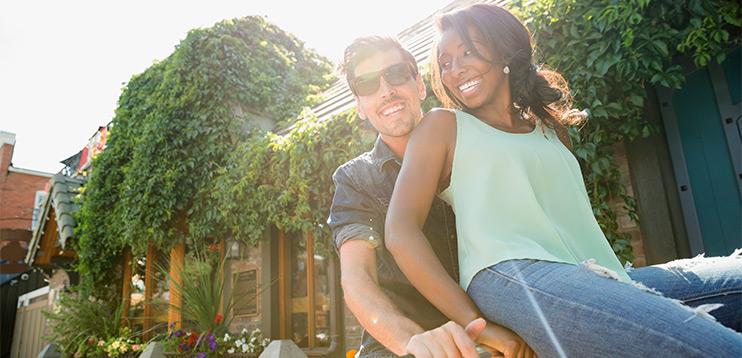 Who might need to take this product?
Glad you asked! It's specially formulated for healthy adults who are looking for a high-absorption Magnesium supplement to support muscle relaxation, nerve, heart, and bone health that's also gentle on the stomach.†
Suggested Use: Adults take 2 capsules daily, with water and a meal.
Interactions
No two people are alike, so if you are taking medications, you should be aware that potential drug-nutrient interactions may occur. Consult a healthcare professional before using this product. Combining certain prescription drugs and dietary supplementation can lead to:
Diminished drug effectiveness
Reduced supplement effectiveness
Impaired drug and/or supplement absorption
Use caution:
If you have kidney disease or are taking any medication, consult your physician before use.
---