Supports heart health
Sourced from high quality ingredients
Can be found in bananas
What this Supplement is
Nature Made® Potassium Gluconate 550 mg contains 90 mg of potassium, which helps support several functions of the body such as heart and healthy nerve function.† Potassium helps support heart function by helping to control the activity of the heart muscle, which is something we can all love.†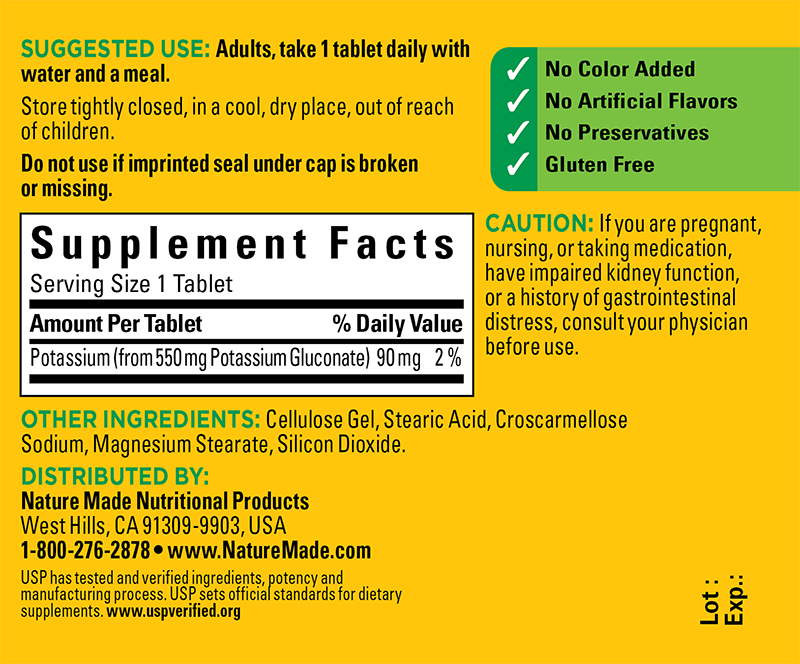 What's in our 550 mg Potassium Gluconate Tablets
Ingredients
No Colors Added
No Artificial Flavors
No Preservatives
Gluten Free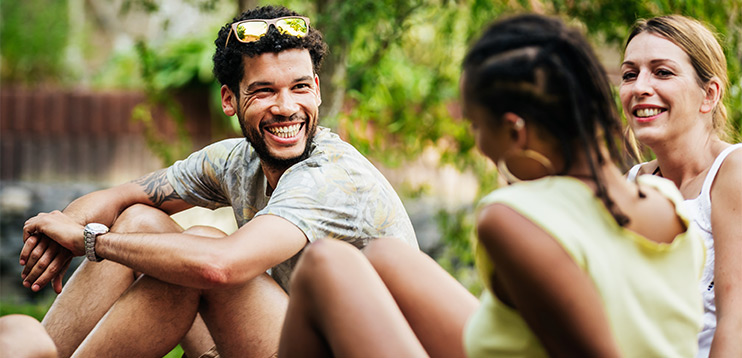 What dietary shortfalls does this product address?
Potassium helps support several functions of the body such as heart and healthy nerve function.† Potassium helps support heart function by helping to control the activity of the heart muscle.†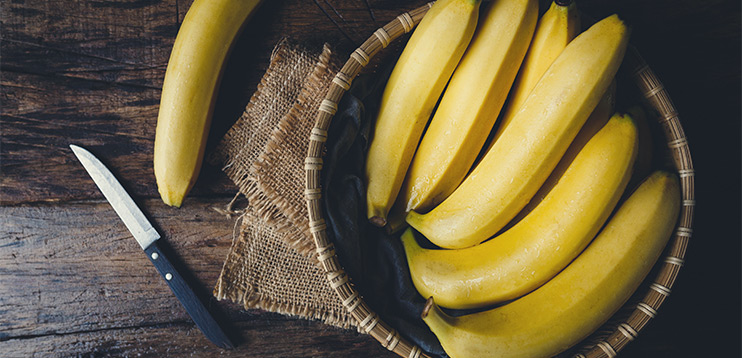 Where do we normally get this product from?
The best sources of potassium are fruits and vegetables. Bananas, potatoes, citrus, tomatoes, prunes and spinach are all considered high potassium foods.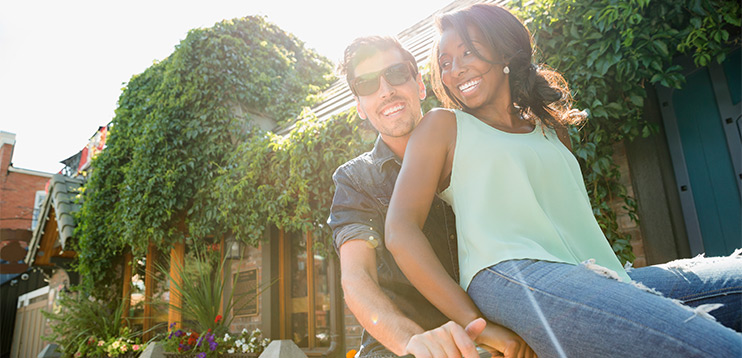 Who might need to take this product?
It is very easy to obtain your potassium needs through your diet. Check with your physician regarding your medications and potassium needs.
Suggested Use: Adults, take 1 tablet daily with water and a meal.
Interactions
Many medications may interfere with your potassium levels causing them to be high or low. Please check with your physician regarding your medications and potassium needs. Given that no two people are alike, if you are taking any medications you should be aware that potential drug-nutrient interactions may occur and are encouraged to consult a healthcare professional before using this product. Combining certain prescription drugs and dietary supplements can lead to undesirable effects such as:
Diminished drug effectiveness
Reduced supplement effectiveness
Impaired drug and/or supplement absorption
Use caution:
If you are pregnant, nursing, or taking medication, have impaired kidney function, or a history of gastrointestinal distress, consult your physician before use.
---