Helps kids fall asleep faster†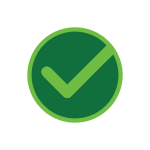 Sourced from high-quality ingredients
Can be found in milk and eggs
What this Supplement is
Want to wish your kids sweet dreams, but they just can't fall asleep? Nature Made Kids First® Sleep Gummies are a delicious naturally acting sleep aid for kids, offering just 1 mg of Melatonin, to help your little ones fall asleep faster and ease the bedtime transition.‡† Melatonin is naturally produced in the body to help regulate sleep/wake cycles. These kids Melatonin gummies come in delicious Strawberry with other natural flavors. Help make their sweet dreams a reality, with Nature Made Kids First® Sleep Gummies.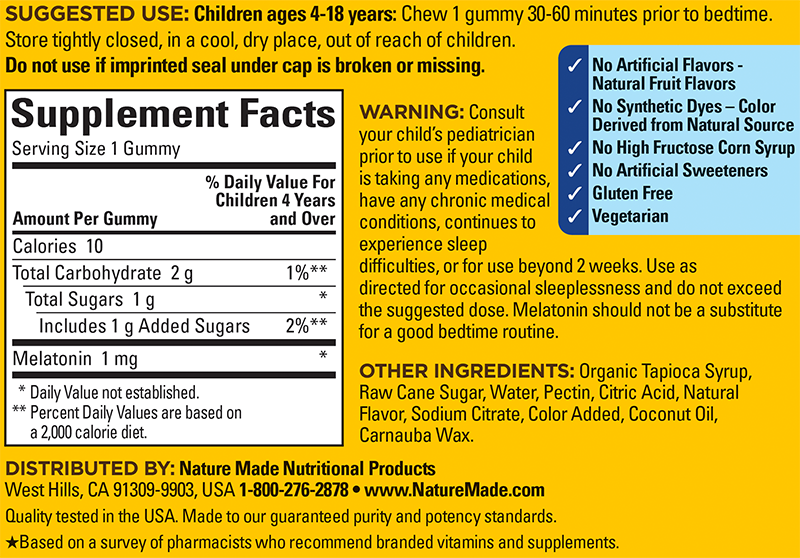 What's in our Kids First® Sleep Gummies
Ingredients
Amount per Unit: Melatonin 1 mg
No Artificial Flavors – Natural Fruit Flavors
No Synthetic Dyes – Color Derived from Natural Source
No High Fructose Corn Syrup
No Artificial Sweeteners
Gluten Free
Vegetarian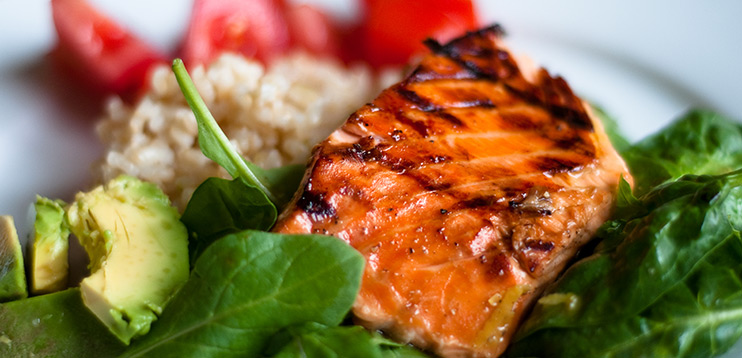 Where do we normally get this product from?
Melatonin is a hormone produced in the pineal gland in your brain that helps regulate the body's natural sleep/wake cycle but is also present in very small amounts in some foods like pistachio nuts, rice, milk, eggs, salmon, and beef.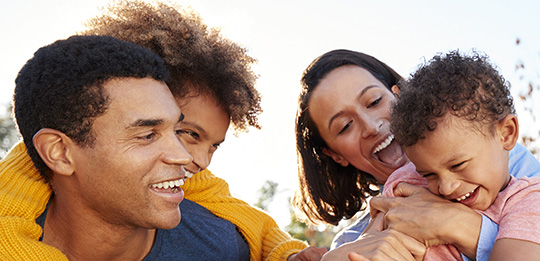 Who might need to take this product?
Glad you asked! It's specially formulated for children ages 4–18 who may need short-term sleep support, including help falling asleep faster and support for a normal sleep/wake cycle.†
Suggested Use:
Children ages 4–18 years:
Chew 1 gummy 30–60 minutes prior to bedtime
Interactions
No two people are alike, so if you are taking medications, you should be aware that potential drug-nutrient interactions may occur. Consult a healthcare professional before using this product. Combining certain prescription drugs and dietary supplementation can lead to:
Diminished drug effectiveness
Reduced supplement effectiveness
Impaired drug and/or supplement absorption
Use caution:
Consult your child's pediatrician prior to use if your child is taking any medications, has any chronic medical conditions, continues to experience sleep difficulties, or for use beyond 2 weeks. Use as directed for occasional sleeplessness and do not exceed the suggested dose. Melatonin should not be a substitute for a good bedtime routine.
---