Supports Immune Health
Sourced from high quality ingredients
Can be found in chicken
What this Supplement is
Nature Made® Stress B-Complex with Vitamin C and Zinc is a combination of 8 essential B vitamins (thiamin, riboflavin, niacin, B6, folic acid, B12, biotin and pantothenic acid) that help convert the food you eat into cellular energy.† B vitamins are also necessary for normal functioning of the nervous system.† Our Stress B-Complex formula also contains vitamin C and vitamin E for antioxidant support, and zinc to help support the immune system.† It's the perfect combination to help support the energy within.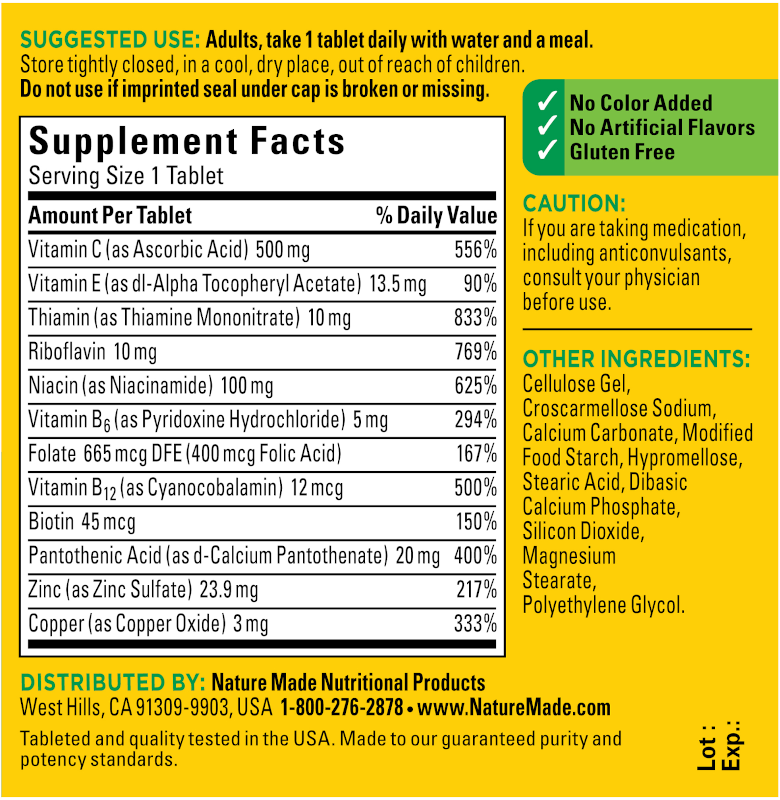 What's in our Stress B-Complex with Vitamin C and Zinc Tablets
Ingredients
No Artificial Flavors
No Color Added
Gluten Free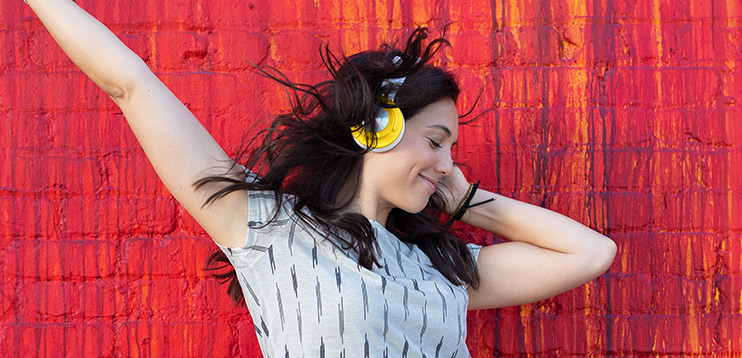 What dietary shortfalls does this product address?
B vitamins play a supportive role when it comes to the energy-producing pathways of the body.† They allow our cellular energy processes to work efficiently in order to provide us with the cellular energy we need to carry out our day.† B vitamins become especially important during illness, rigorous exercise and in times of stress. During these times, B vitamins may be excreted more rapidly from our body, thereby increasing our requirement.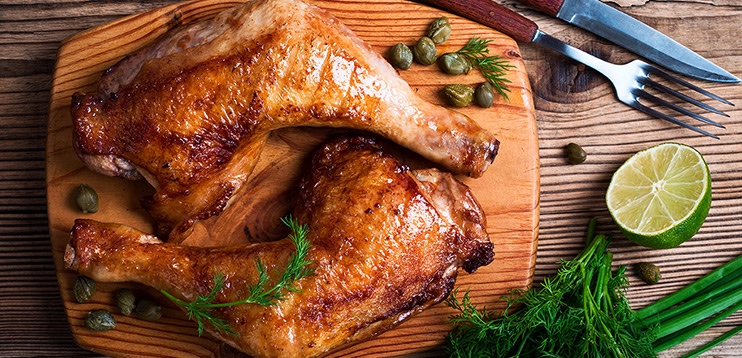 Where do we normally get this product from?
One can get these vitamins from a variety of whole grains, dark, leafy vegetables, meat, eggs, legumes and seeds/nuts. Vitamin C is found in citrus fruits like oranges, lemon, grapefruit and limes. Vitamin E is found naturally in nuts and vegetable oils. Dietary sources of zinc include animal products like beef, pork and turkey. And copper can be found in nuts, seeds and legumes.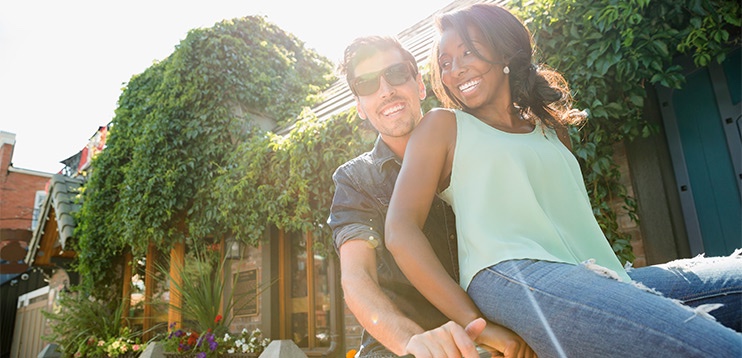 Who might need to take this product?
Easy. Anyone looking to support cellular energy production in the body and the immune system.†
Suggested Use: Adults, take 1 tablet daily with water and a meal.
Interactions
Given that no two people are alike, if you are taking any medications you should be aware that potential drug-nutrient interactions may occur and are encouraged to consult a healthcare professional before using this product. Combining certain prescription drugs and dietary supplements can lead to undesirable effects such as:
Diminished drug effectiveness
Reduced supplement effectiveness
Impaired drug and/or supplement absorption
Use caution:
If you are taking medication, including anticonvulsants, consult your physician before use. This product should be used with caution when using blood thinning medication like Warfarin and Coumadin
---