Supports Energy Health
Sourced from high quality ingredients
Can be found in chicken
What this Supplement is
Nature Made® B-Complex with vitamin C contains a combination of essential B vitamins (thiamin, riboflavin, niacin, B6 and pantothenic acid) that help convert the food you eat into cellular energy.† It also contains vitamin C, a handy little antioxidant to help support your immune system.†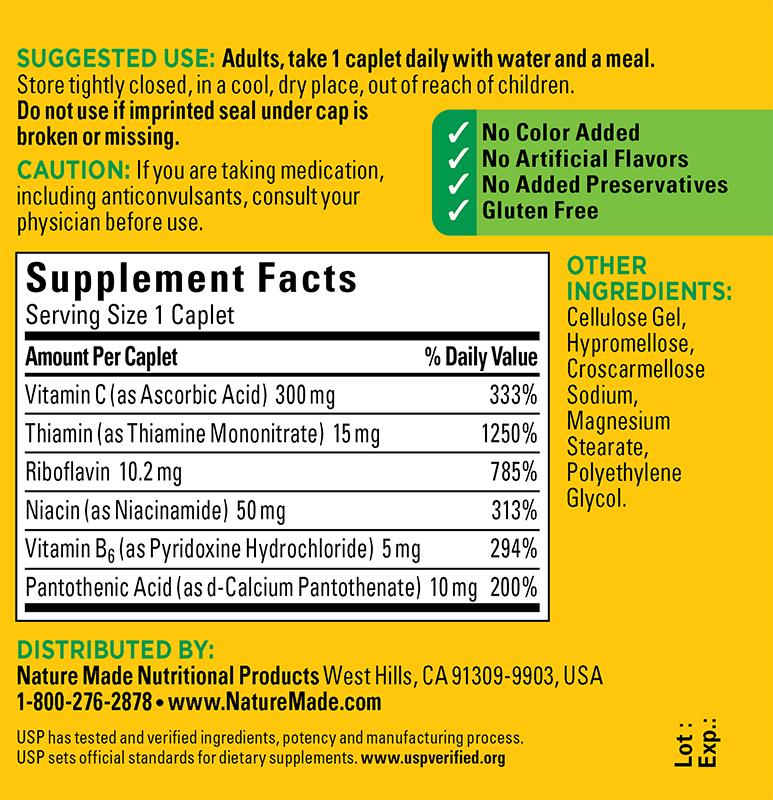 What's in our B-Complex with C Caplets
Ingredients
No Color Added
No Artificial Flavors
No Added Preservatives
Gluten Free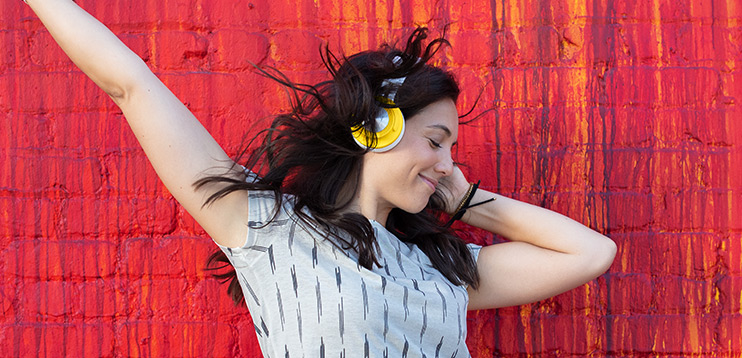 What dietary shortfalls does this product address?
B vitamins play a supportive role when it comes to the energy-producing pathways of the body.† They allow our cellular energy processes to work efficiently in order to provide us with the energy we need to carry out our day.† B vitamins become especially important during illness, rigorous exercise and in times of stress. During these times, B vitamins may be excreted more rapidly from our body, thereby increasing our requirement.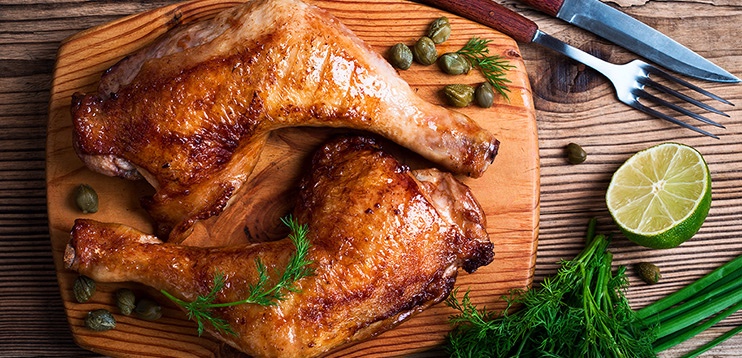 Where do we normally get this product from?
These B vitamins can be found in a variety of whole grains, dark, leafy vegetables, meat, eggs, legumes and seeds/nuts. Vitamin C is found in citrus fruits like oranges, lemons, grapefruit and limes, as well as tomatoes and strawberries.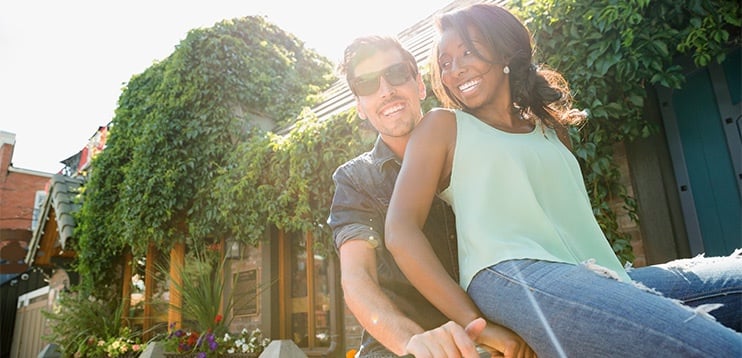 Who might need to take this product?
Easy. Anyone looking for a cool little supplement that helps support cellular energy production in the body and helps support the immune system.†
Suggested Use: Adults, take 1 caplet daily with water and a meal.
Interactions
No two people are alike, so if you are taking medications you should be aware that potential drug-nutrient interactions may occur. Consult a healthcare professional before using this product. Combining certain prescription drugs and dietary supplements can lead to:
Diminished drug effectiveness
Reduced supplement effectiveness
Impaired drug and/or supplement absorption
Use caution:
If you are taking medication, including anticonvulsants, consult your physician before use. This product should be used with caution when using blood thinning medication like Warfarin and Coumadin
---