Supports Hair, Skin and Nail health for those low in biotin
Sourced from high quality ingredients
Can be found in avocados
What this Supplement is
Nature Made® Hair-Skin-Nails‡ is formulated with five key nutrients for supporting healthy hair, skin and nails for those low in biotin.† Vitamin C supports collagen synthesis.† Zinc helps support healthy skin.† Beta-carotene is a precursor to vitamin A, which is a key nutrient for healthy skin.† Copper is essential for collagen synthesis and skin support.† And each easy-to-swallow softgel contains 2,500 mcg of biotin that may help support healthy hair, skin and nails for those low in biotin.‡ From the hairs on your head to the nails on your toes, Hair-Skin-Nails‡ has got you covered.†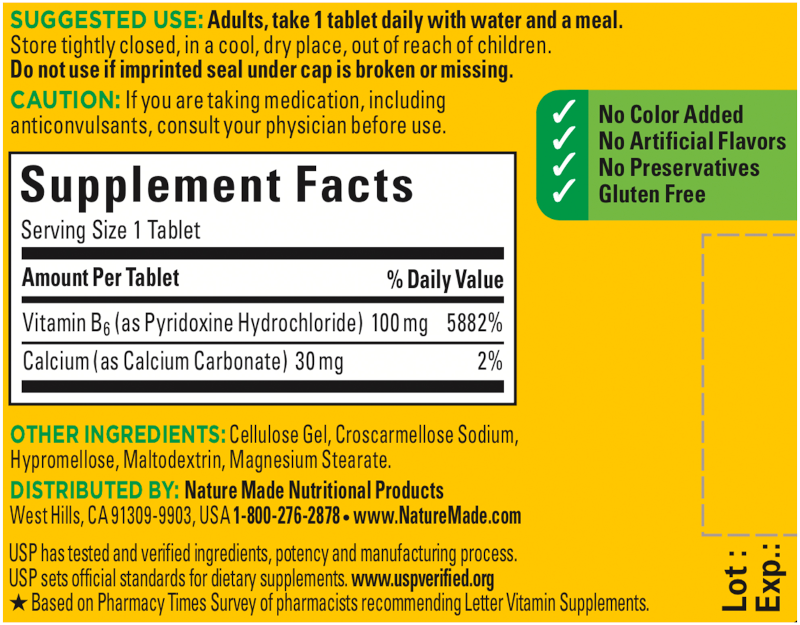 What's in our Hair-Skin-Nails‡ 2500 mcg Softgels
Ingredients
Amount per Unit: Vitamin A: 750 mcg (2,500 IU), Vitamin C: 100 mg, Biotin 2,500 mcg, Zinc 11 mg, Copper 0.9 mg
No Artificial Flavors
Gluten Free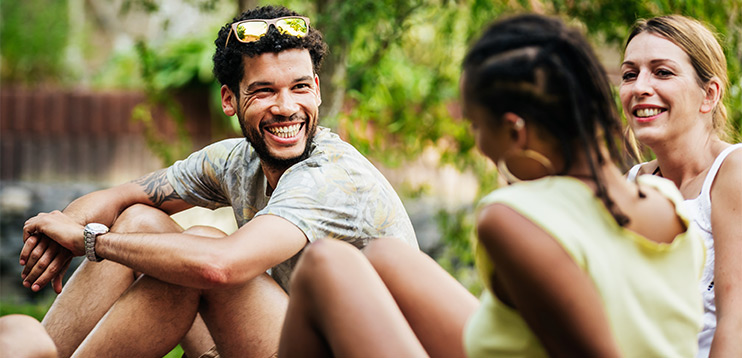 What dietary shortfalls does this product address?
National survey data shows some populations such as smokers are at higher risk for inadequate vitamin C intake. This product is specially formulated to help address nutrient gaps that may be missing from your diet.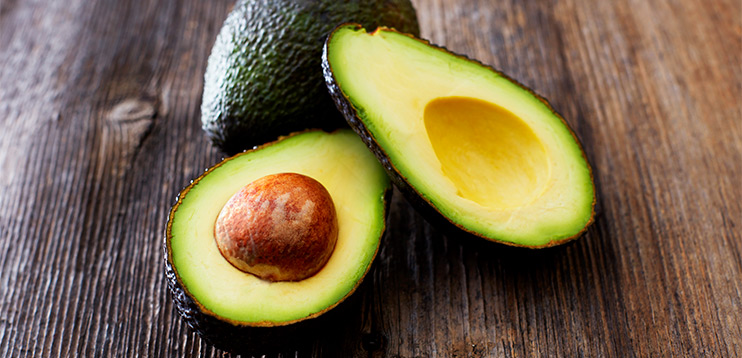 Where do we normally get this product from?
We normally get vitamin A from orange, yellow and green fruits and vegetables like carrots, sweet potatoes, spinach and mangos. Vitamin C is most often found in citrus fruits like grapefruits and oranges and their juices, strawberries, and red peppers. Biotin can be found in small amounts in egg yolks, liver, salmon and avocados. Dietary sources of zinc include animal products like beef, pork and turkey. And copper can be found in nuts, seeds and legumes.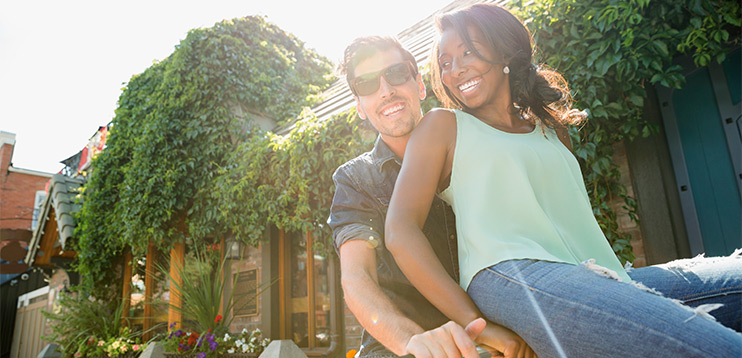 Who might need to take this product?
That's easy. It's specially formulated for adults looking for hair, skin and nail support.‡
Suggested Use: Adults, take 1 softgel daily with water and a meal.
Interactions
This product contains multiple nutrients. For questions about interactions on individual nutrients, please refer to the product pages for each nutrient. Given that no two people are alike, if you are taking any medications you should be aware that potential drug-nutrient interactions may occur and are encouraged to consult a healthcare professional before using this product. Combining certain prescription drugs and dietary supplements can lead to undesirable effects such as:
Diminished drug effectiveness
Reduced supplement effectiveness
Impaired drug and/or supplement absorption
Use caution:
Biotin may interfere with lab tests. If you are taking medication or planning to undergo lab testing, consult your physician before use.
---
Questions? We've got answers.
What does biotin help with?
Biotin helps support healthy hair, skin and nails for those who are biotin deficient.†
How much biotin should I take daily?
The Food and Nutrition Board of the Health and Medicine Division (formerly the Institute of Medicine) recommends a minimum of 30 micrograms (mcg) of biotin per day for males and females ages 19 and older. As much as 5,000 mcg of biotin per day is considered safe, although it is advisable to consult a healthcare professional before using doses above 2,500 mcg.
What does vitamin C help with?
As an antioxidant, vitamin C helps neutralize free radicals in the body.† Vitamin C also plays an integral part in the synthesis of collagen, which helps support healthy skin.† Learn more about vitamin C and how it works to support your immune system.†
How much zinc should I take daily?
The daily recommended intake of zinc is 11 mg for adults age 18 and older. This number represents the recommendation for the amount of zinc we need each day, but there is an upper limit to stay beneath, so it's important not to overindulge in high zinc foods and supplements.
When does this product expire?
Please refer to the expiration date on the bottle.