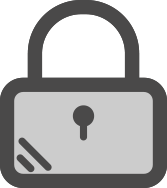 Vitamin C and Zinc help support the immune system†
Sourced from high-quality ingredients
Can be found in a well-balanced diet
What this Supplement is
Looking to help support your immune system? This black Elderberry supplement provides 100% of the Daily Value for Zinc and Vitamin C, two key immune support nutrients, all in one daily capsule. Vitamin C is an essential immune support nutrient and known antioxidant that helps neutralize free radicals. Zinc is an essential nutrient that the immune system relies on for normal development and function of immune cells. Like other berries, Elderberries contain anthocyanins, known to have antioxidant properties. Among the berries, Elderberries have approximately 3 times the amount of anthocyanins as compared to red raspberries and 6 times the amount of anthocyanins as compared to strawberries.[1] Give your body a little extra immune support with just one daily capsule of this Elderberry supplement with Vitamin C and Zinc.†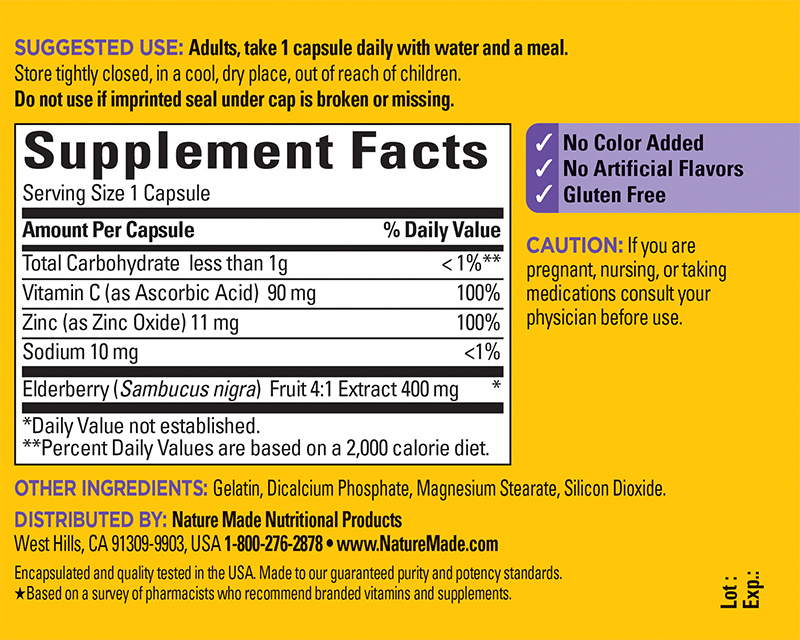 What's in our Elderberry Capsules with Vitamin C and Zinc
Ingredients
Amount per Unit: 400 mg Elderberry Fruit Extract, 90 mg Vitamin C, and 11 mg Zinc
No Color Added
No Artificial Flavors
Gluten Free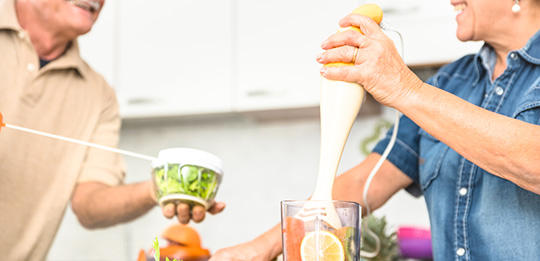 What dietary shortfalls does this product address?
More than 45% of Americans don't get enough Vitamin C from their diet alone.[2] Factors such as smoking or air pollution can affect how quickly the body uses Vitamin C. Vegetarians may also be at risk of a Zinc shortfall as plant-based foods provide less Zinc than animal-based foods.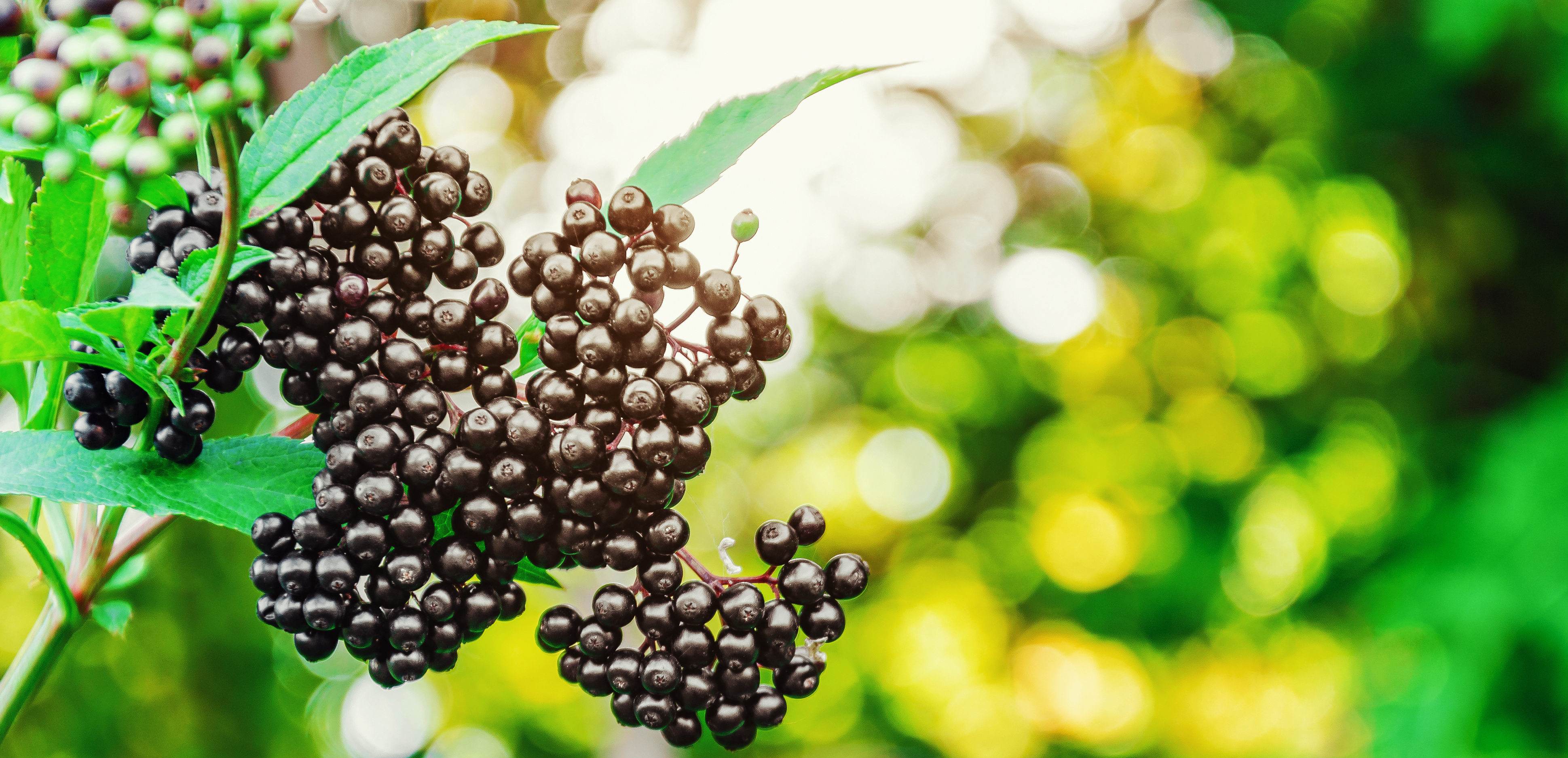 Where do we normally get this product from?
Like other berries, Elderberries contain anthocyanins, known to have antioxidant properties.† Among the berries, Elderberries have approximately 3 times the amount of anthocyanins as compared to red raspberries and 6 times the amount of anthocyanins as compared to strawberries.[1] Vitamin C is famous for being found in citrus fruits such as oranges, lemons, grapefruit, and limes—but it's also found in tomatoes and strawberries. Zinc is found in beef, poultry, and shellfish.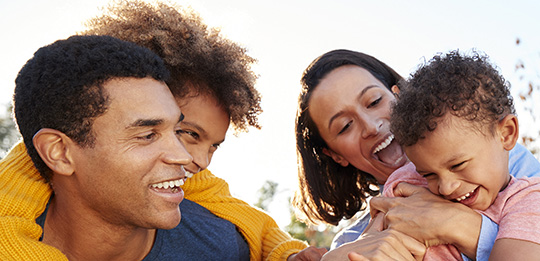 Who might need to take this product?
Glad you asked! Any adults looking to help support their immune system with Vitamin C and Zinc.†
Suggested Use: Adults take 1 capsule daily with water and a meal.
Interactions
No two people are alike, so if you are taking medications, you should be aware that potential drug-nutrient interactions may occur. Consult a healthcare professional before using this product. Combining certain prescription drugs and dietary supplementation can lead to:
Diminished drug effectiveness
Reduced supplement effectiveness
Impaired drug and/or supplement absorption
Use caution:
If you are pregnant, nursing, or taking medications, consult your physician before use.
---