Supports Energy Health
Sourced from high quality ingredients
Can be found in chicken
What this Supplement is
When it's time to bring out the big B12, we have the supplement for you. Nature Made Maximum Strength Vitamin B12 provides 5,000 mcg of vitamin B12, a nutrient essential in supporting optimal health. Maximum Strength Vitamin B12 helps restore healthy levels of B12 in adults with very low levels, as diagnosed by their healthcare professional using appropriate biomarkers.†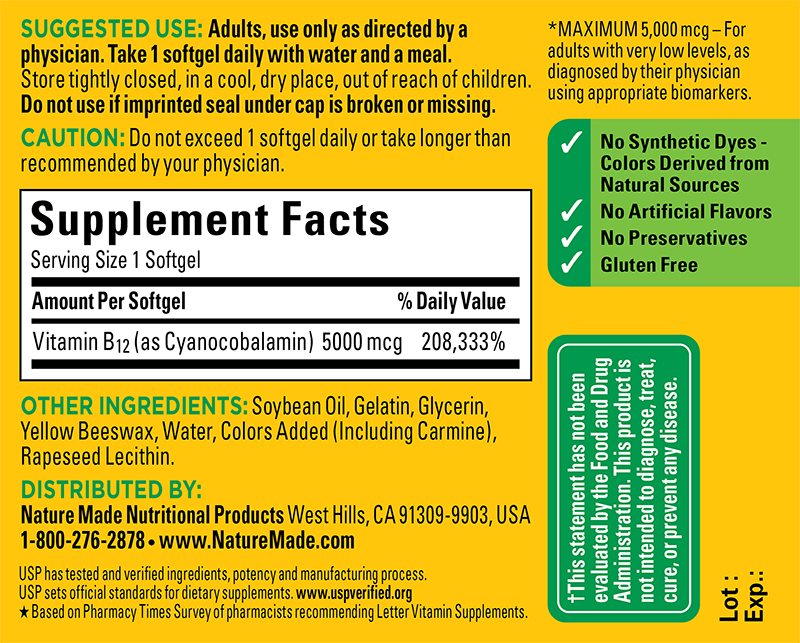 What's in our Maximum Strength Vitamin B12 Softgels
Ingredients
Amount per Unit: 5,000 mcg
No Synthetic Dyes - Colors Derived from Natural Sources
No Artificial Flavors
No Preservatives
Gluten Free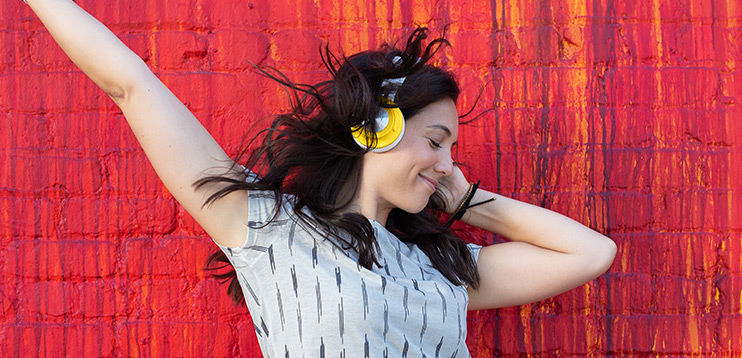 What dietary shortfalls does this product address?
Since vitamin B12 is only found in foods of animal origin, those who have little or no meat in their diet should take a B12 supplement. Vitamin B12 plays an important role in converting the food you eat into energy, is essential for red blood cell formation, and supports normal function of the nervous system.†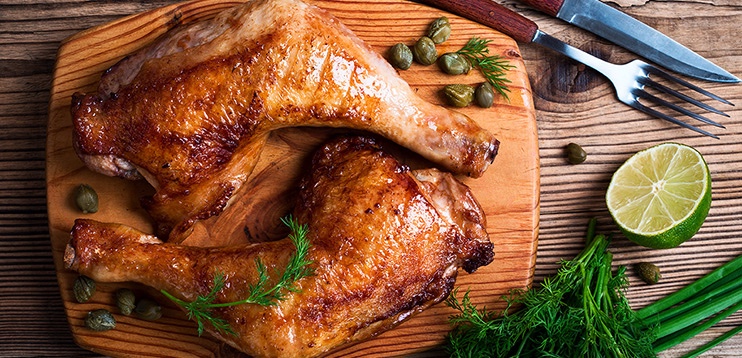 Where do we normally get this product from?
B12 is commonly found in animal organs like livers and kidneys. It's also found in fermented foods like miso where bacteria produces the vitamin.
Who might need to take this product?
B12 supplements may be important for those who have little to no meat in their diets.
Suggested Use: Adults, use only as directed by a physician. Take 1 softgel daily with water and a meal.
Interactions
No two people are alike, so if you are taking medications you should be aware that potential drug-nutrient interactions may occur. Consult a healthcare professional before using this product. Combining certain prescription drugs and dietary supplements can lead to:
Diminished drug effectiveness
Reduced supplement effectiveness
Impaired drug and/or supplement absorption
Use caution:
Do not exceed 1 softgel daily or take longer than recommended by your physician.
---