Supports General Wellness
Sourced from high quality ingredients
Can be found in green leafy vegetables
What this Supplement is
Free radicals are unstable atoms that can cause damage to the body's cells and tissue. Nature Made® Alpha Lipoic Acid provides powerful antioxidant activity that helps neutralize free radicals in the body.† With 200 mg of Alpha Lipoic Acid in each easy-to-swallow softgel, it's a daily supplement formulated to help protect your body from free radicals.† And, in our opinion, it doesn't get more radical than that.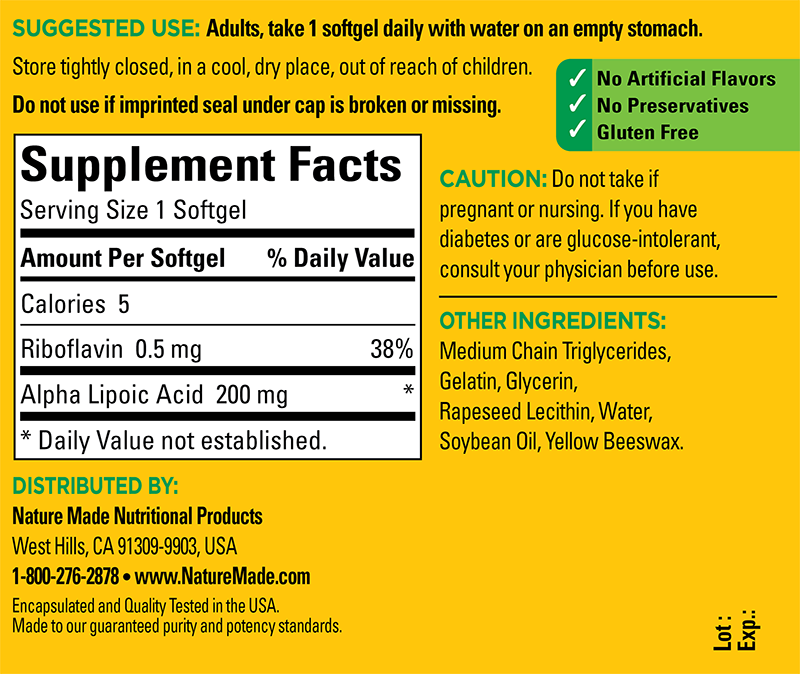 What's in our Alpha Lipoic Acid 200 mg Softgels
Ingredients
No Artificial Flavors
No Preservatives
Gluten Free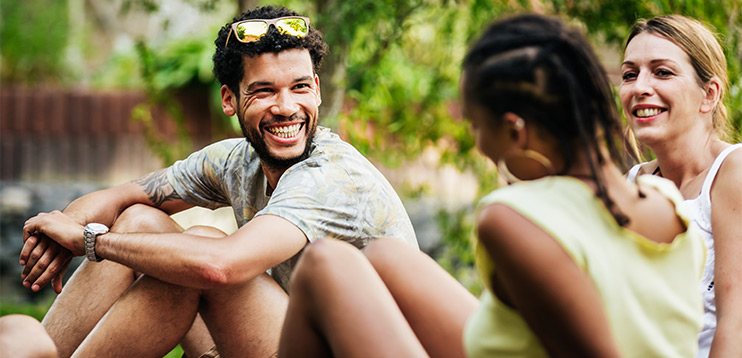 What dietary shortfalls does this product address?
Your body doesn't need alpha lipoic acid to survive. However, it is important to ensure that you are getting adequate antioxidant support.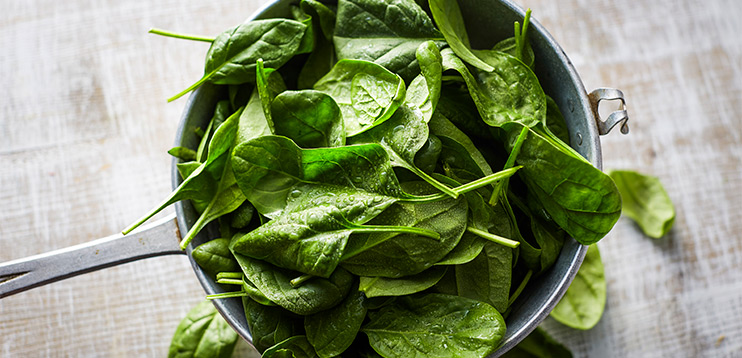 Where do we normally get this product from?
Alpha lipoic acid is found in very small amounts in green leafy vegetables, rice bran, yams and potatoes.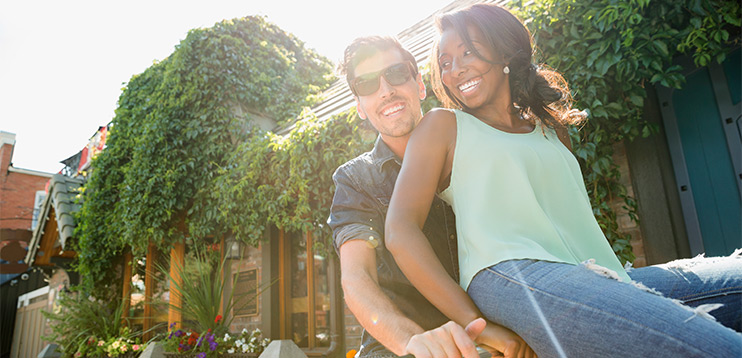 Who might need to take this product?
Nature Made® Alpha Lipoic Acid is specially formulated for people looking for antioxidant support.†
Suggested Use: Adults, take 1 softgel daily with water on an empty stomach.
Interactions
Given that no two people are alike, if you are taking any medications you should be aware that potential drug-nutrient interactions may occur and are encouraged to consult a healthcare professional before using this product. Combining certain prescription drugs and dietary supplements can lead to undesirable effects such as:
Diminished drug effectiveness
Reduced supplement effectiveness
Impaired drug and/or supplement absorption
Use caution:
Do not take if pregnant or nursing. If you have diabetes or are glucose-intolerant, consult your physician before use.